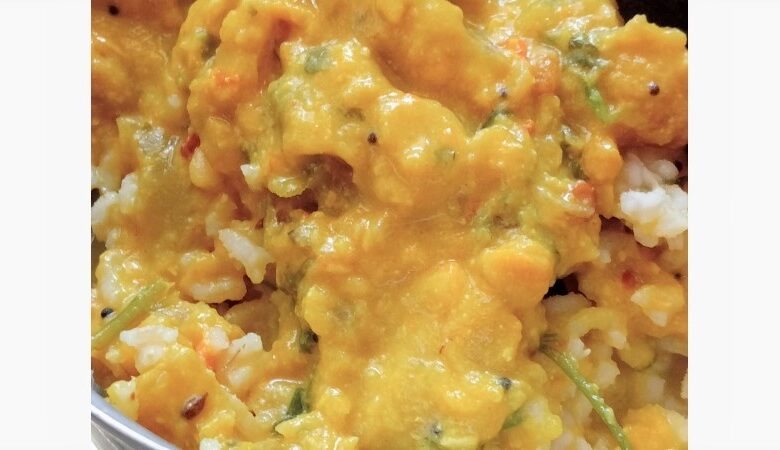 Ingredients
Knol Khol pieces – 120-150 gms.
Yellow moong dal or pesarapappu – 2 tbsp.
Chana dal or senagapappu – 2 tbsp.
Onion – 1, chopped
Tomato – 1 chopped
Green chilli – 2
Coriander – 2 tbsp.
Turmeric – ½ tsp.
Hing or asafoetida – ¼ tsp.
Cumin seeds – ½ tsp.
Black peppercorns – 3
Split urad dal – ½ tsp.
Salt to taste
Oil – 1 tbsp.
For the masala paste
Peanuts – 2 tbsp. (with or without skin; the difference is in the colour of the final dish)
Melon seeds – 2 tsp.
Sesame seeds – 1 tsp.
Method
In a bowl, wash and soak the dals for an hour.
In a pressure cooker, place the vegetable pieces, soaked dal, green chilli, black peppercorns, turmeric, hing, salt and water. Pressure cook till done.
Make the masala paste adding a little water with the ingredients listed and keep aside.
In a saucepan, add in the oil and once hot do the tempering with urad dal and cumin seeds.
Then add in the onion and fry till translucent. Next add in the tomato and cook till soft. Add in the salt and mix well.
Now add in the masala paste and stir for 2 mins. till cooked.
Next step is to add in the onion and tomato masala paste to the vegetable and dal. Mix well, add water to adjust the consistency. Give it a boil for everything to blend well.
Add in the coriander and mix. Check for taste and switch off the stove. Remove into a serving bowl. Can be eaten with rice or chapathi.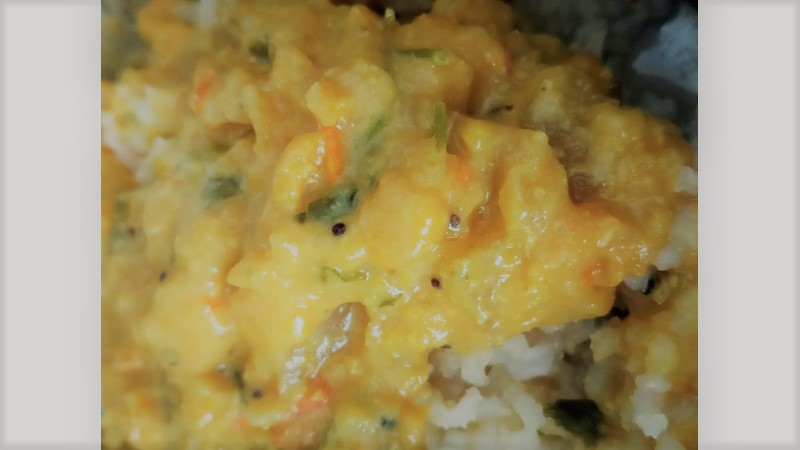 Slowly I've grown to love this vegetable and here is another one that I did. It is the Knol Khol Kootu …