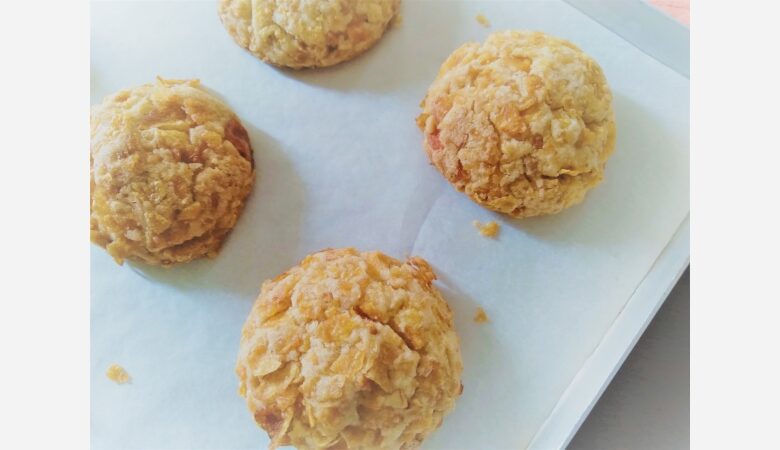 Just like the name of my post, these cookies are really melting moments. Whenever I come across recipes for this variety of cookies, I keep giving them a try. Out of all the ones I made over the years, these are one of the best. I can't stop gushing over these buttery cornflakes cookies……so tasty, crunchy and melting in the mouth. There are no eggs in this recipe…..that's the biggest plus point right now, as I am off eggs for a bit. So, it suits me just fine. When I want something sweet and baked to satisfy my cravings, there is nothing more delicious than these cornflake cookies.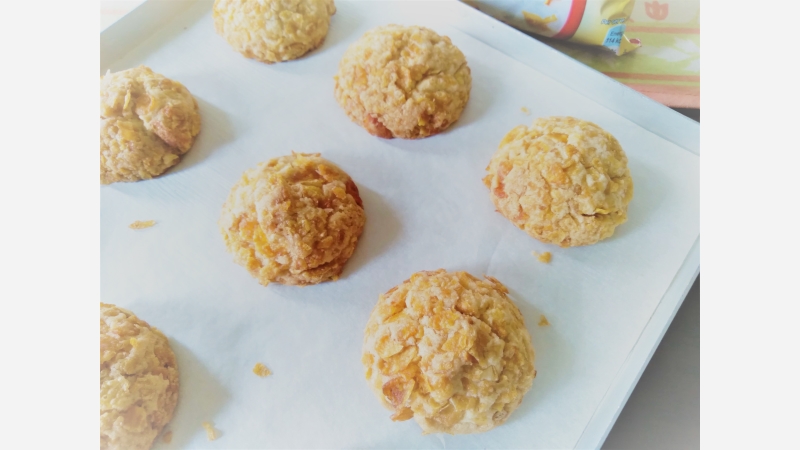 Ingredients
Unsalted butter – 100 gms., softened at room temp.
Powdered Sugar – 75 gms.
Maida or All Purpose Flour– 130 gms.
Baking powder – ¼ tsp.
Vanilla essence – 1 tsp.
Cornflakes – 1 cup, ( lightly crushed )
Method
In a bowl, cream the butter well. Add in the powdered sugar and essence and continue to whisk for 3-4 mins.
Next sieve the maida and baking powder into it and combine well.
Bring the whole cookie dough together using your hand and then make it into 16- 20 portions. Make rounds and roll them in the crushed cornflakes.
Place them on a baking tray lined with parchment paper.
Bake in a preheated oven at 170 deg. C for about 20 – 25 mins.
Once you remove them from the oven, place the cookies on a wire rack to cool. Store in an air tight container.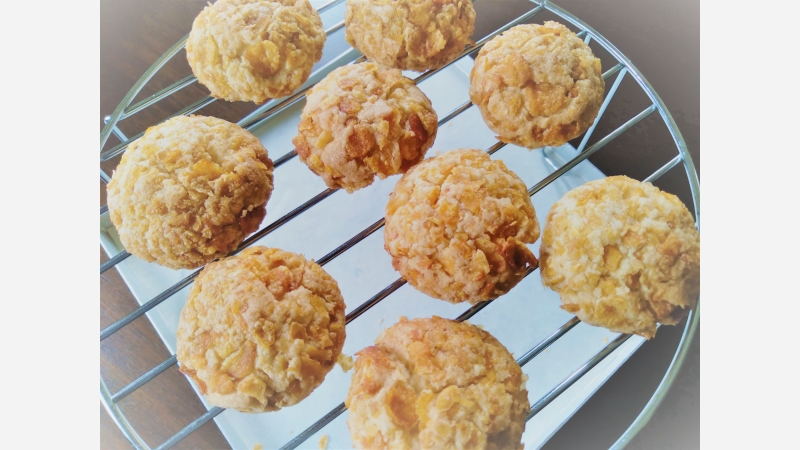 If you like this recipe, you will also enjoy making these eggless cookies….