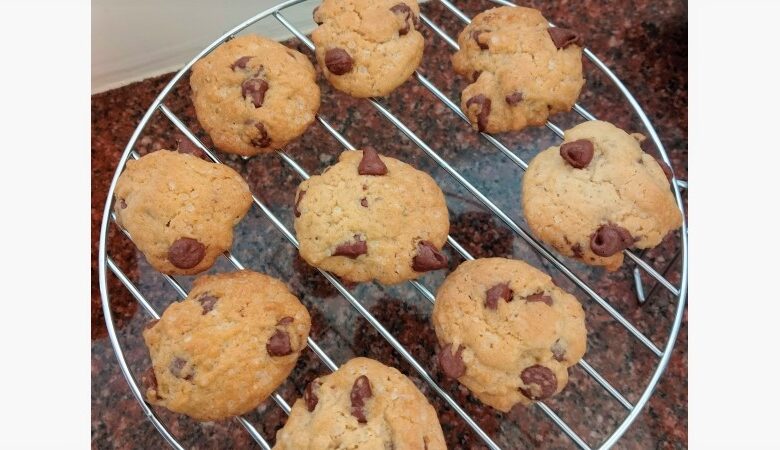 Ingredients
Salted butter – ½ cup
White sugar – ½ cup
Brown sugar – ½ cup
Egg – 1
Maida – 1 ½ cups
Vanilla essence – 1 tsp.
Baking soda – ½ tsp.
Baking powder – ¼ tsp.
Chocolate chips – 1 cup (semi sweet )
Method
In a large mixing bowl, cream both the butter and sugar together very well.
Next add in the egg and essence and beat well.
Now add in the dry ingredients and mix till properly combined.
Add in the chocolate chips and stir all together.
Keep the mix in the refrigerator for an hour at least or overnight and then make the cookies.
Using a cookie scoop, arrange them evenly on a baking tray lined with parchment paper and bake for about 10 mins. at 180 Deg. C. in a preheated oven.
Once they have turned slightly brown remove and cool on a wire rack. Store in an airtight container.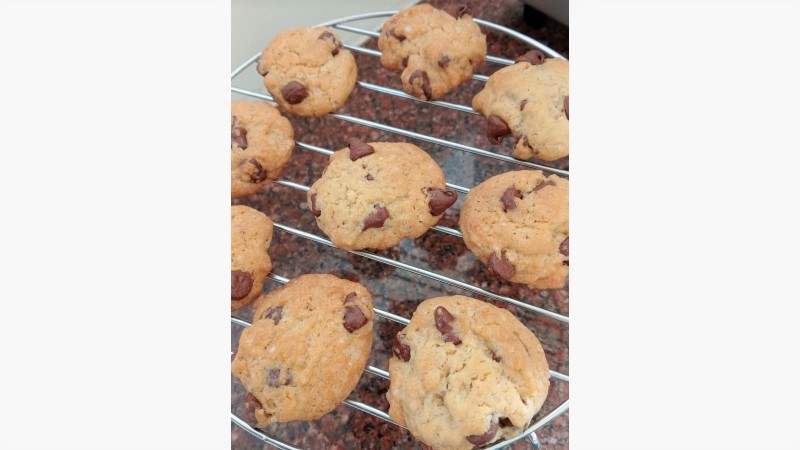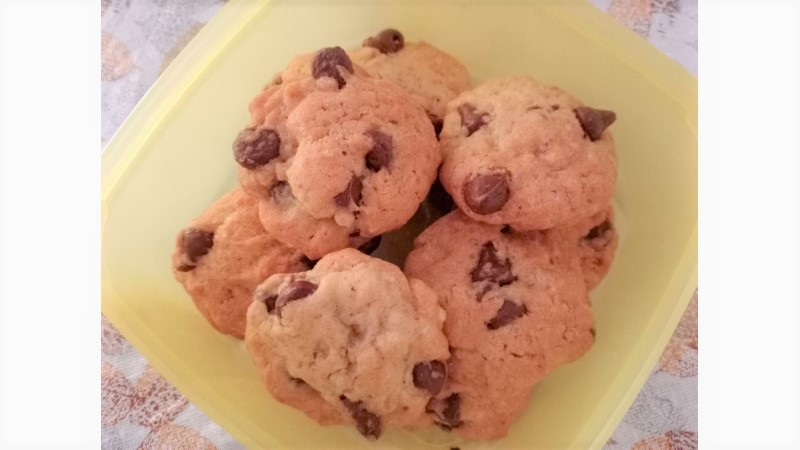 Cookies with chocolate chips – these are an evergreen combo. Here are some recipes using chocochips in plenty …..
a. Easy Chocolate Chip Cookies
b. Triple Chocolate Cookies
c. Marbled Chocolate Chip Oatmeal Cookies
d. Crisp Chewy Chocochip Cookies
e. Chocolate Chip Cookies w Blueberry Centre
f. Eggless Oatmeal Chocochip Cookies
g. Almond Meal Oatmeal Chocochip Cookies