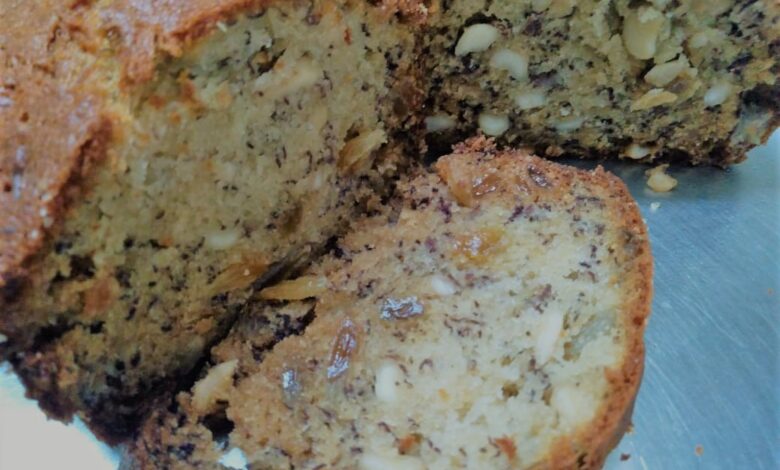 Ingredients

Bananas – 3, very ripe, mashed
Unsalted butter – 100 gms.
Brown Sugar – ¾ cup
Eggs – 2, lightly beaten
Maida or flour – 1 ½ cups
Baking soda – 1 tsp.
Salt – ½ tsp.
Vanilla essence – ½ tsp.
Cashewnuts – 1 cup, chopped
Raisins – ½ cup
Method
Preheat the oven to 180 deg.celsius and lightly grease and dust a loaf pan.
In a mixing bowl, cream together the butter and sugar.
Now add in the mashed bananas and eggs. Mix well.
Now add in the flour, baking soda and salt. Stir till well combined.
Add the vanilla essence and mix in the chopped nuts and raisins.
Pour into the prepared loaf pan and bake for around 45-50 mins or till a toothpick inserted comes out clean.
Let it rest in pan for few minutes and then turn it out onto a wire rack to cool. Cut and serve.
This picture below is one where I put the batter into a ring mould or a bundt pan. It was for a friend's birthday gathering. It turned out so good and was devoured so fast……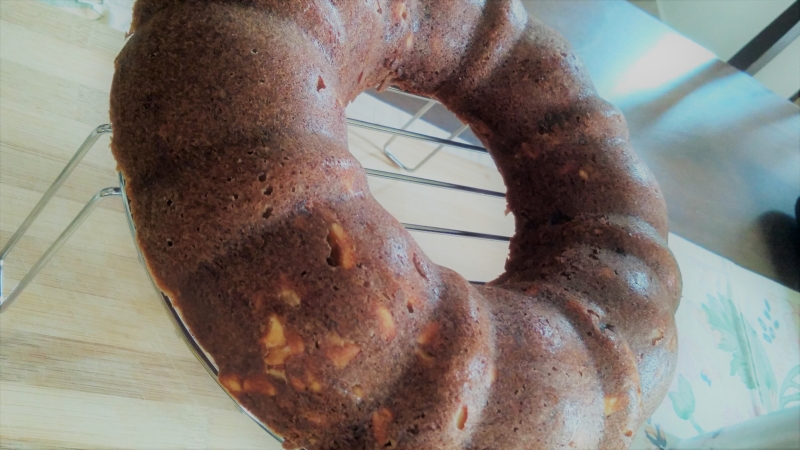 Using bananas as the main ingredient, here are some more recipes ….
a. Nutty Apple Banana Cake
b. Breakfast Muffins
c. Chocolate Banana Loaf
d. Eggless Chocolate Chip Banana Bread