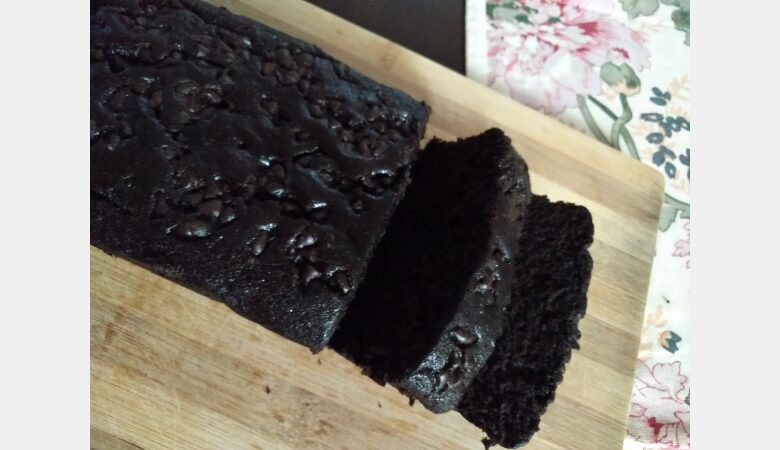 There is everything to like about chocolate and banana, isn't it. So why not combine both to make a delicious, soft and mim (melt in the mouth) cake. So here goes the recipe…..
Another thing, I also put a spoonful of the batter into a small muffin mould to check it out :). Of course, it turned out super !
Ingredients
Maida – 100 gms.
Dark Unsweetened Cocoa powder – ¼ cup
Baking powder – 1 tsp.
Baking soda – ¼ tsp.
Condensed milk – 130 gms.
Salted butter – 50 gms.
Brown sugar – ¼ cup
Vanilla essence – 1 tsp.
Banana – 2 nos. chopped (not the large ones; if large – 1)
Milk – ¼ cup
Chocolate chips – ½ cup
Method
In a bowl, sieve together the maida, baking powder, baking soda and cocoa powder. Keep aside.
In another bowl, add all the remaining ingredients and mix well.
To this mixture, slowly add in the dry ingredients and whisk till well combined.
Grease and line a round cake tin. Preheat the oven at least for 10 mins at 170 deg.C.
Pour the batter into the prepared cake tin and sprinkle the choco chips on top. Bake for about 20 -25 mins. till a toothpick inserted comes out clean.
Cool and cut into pieces and serve.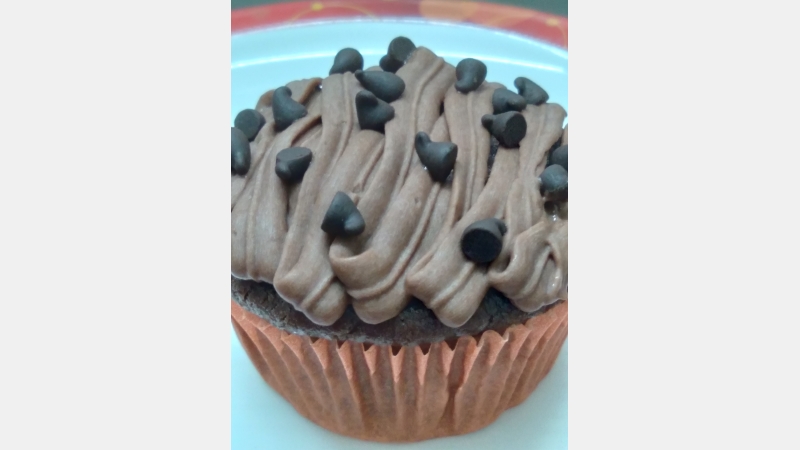 Here are some chocolate and banana recipes. Be sure to try them…
a. Moist Banana Bread
b. Nutty Apple Banana Cake
c. Chocolate Banana Loaf
d. Eggless Choco Chip Banana Bread