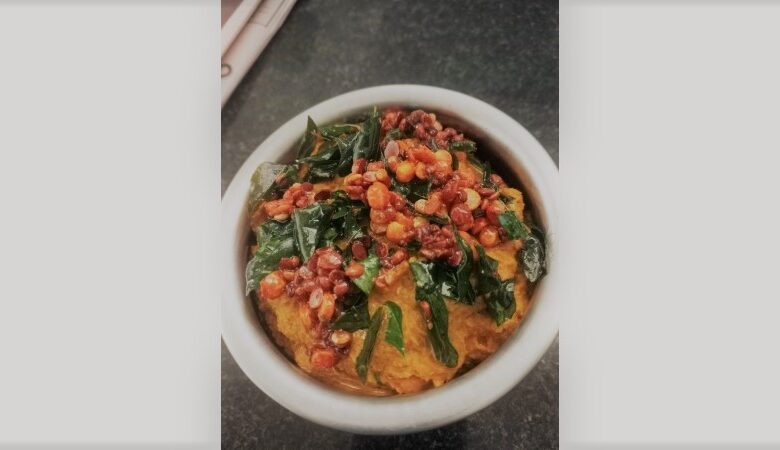 Must be wondering what is this 'kalagayi'? I grew up eating 'kalagayi pulusu' but this is the first time, I am making a chutney.
It has a simple meaning…..it is a mix of vegetables. You might have a few leftover vegetables, some not so tender ones, some ripened ones which you will not make a curry with; then is the time to put these to use. There is no wastage and you don't need to throw away any.
I made this chutney with what I had in my refrigerator. There is no hard and fast rule as to the variety of vegetables that you can use. Add in whatever you like and have left over in the pantry.
Ingredients
Bottle gourd or anapakaya peel – 1 no.
Ripe green chillies – 2
Ripe ivy gourd or dondakaya – 4 or 5
Bottle gourd flesh – ¼ cup ( centre portion after seed removal )
Brinjal – 1 medium size
Ridge gourd or beerakaya – 1 small
Ladyfinger – 5 or 6 ( not so tender ones )
Tomatoes – 4 small
Tamarind – a little bit
Hing or asafoetida – a pinch
Coriander – a handful
Curry leaves – a few
Mustard seeds – 1 tsp.
Split Urad dal – 1 tsp.
Chana dal – 1 tsp.
Turmeric – a pinch
Red chilli – 1
Oil – 3 tbsp.
Salt to taste
Method
Cut into big pieces and soak the bottle gourd peel in water.
Cut the rest of the vegetables and chillies and keep aside.
In a kadai, add in the oil and once it is hot, add in the peel after draining out the water completely.
Next slowly add in all the vegetable pieces and green chillies except tomato and mix well. cover and cook for 5 mins. Now add in the tomato.
Cover and cook for 10 mins. Keep mixing once or twice in between.
Once it is 80 % done, remove the lid and cook further till done.
Now add in the turmeric, salt and tamarind and mix well. Cook for another 5 mins. till the rawness of the tamarind is gone.
Add in chopped coriander and mix everything together. Cook for another minute and remove from fire.
Now do the tempering with oil, mustard seeds, urad dal, chana dal, hing, red chilli and curry leaves.
After the chutney mix cools down, grind to a coarse paste and put the tempering on top. Mix and serve. It tastes awesome with rice as a side dish, idlis and dosas.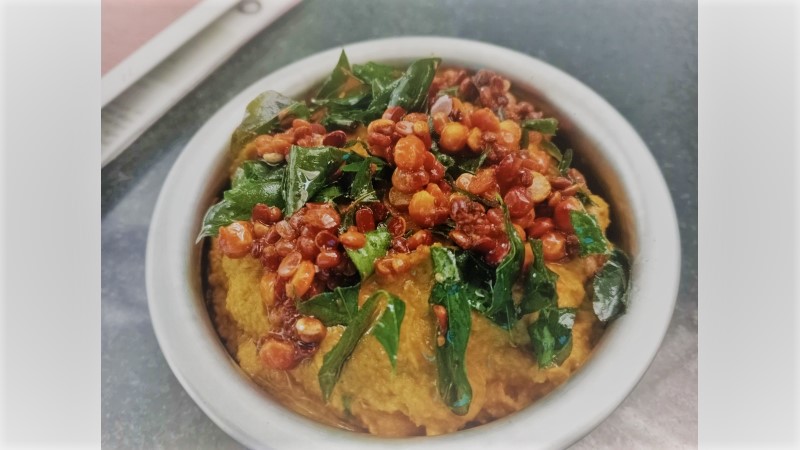 Here are a few more recipes that you can make that make awesome side dishes with rice, idli or dosa…
a. Carrot Chutney or Pachadi
b. Bharwan Bhindi
c. Senagapindi Chutney
d. Mixed Chutney