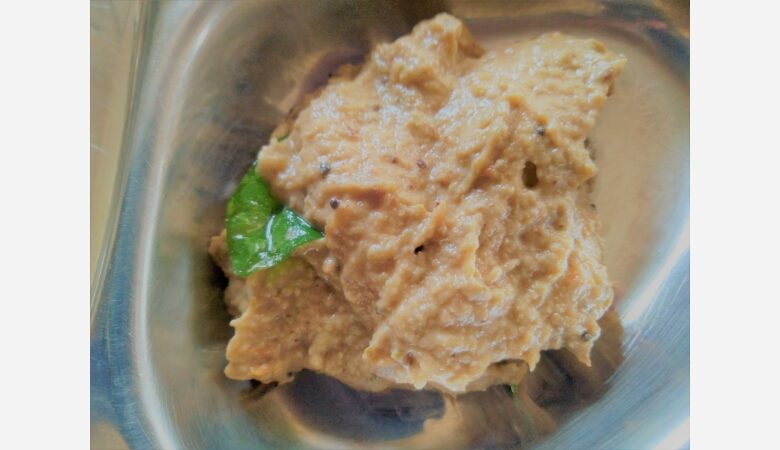 Ingredients
Ivy Gourd – 1 1/2 cup pieces
Tomato – 1 small, chopped
Peanuts – ¼ cup
Tamarind – a small piece
Red chilli – 1
Salt to taste
Oil – 3 tsp.
Cumin seeds – ½ tsp.
Mustard seeds – ½ tsp.
Curry leaves – few
Method
Dry roast the peanuts and remove the skin. Keep aside. You can grind the peanuts with skin if not allergic.
In the same pan, add 2 tsp. oil. Once hot, add the chilli and the ivy gourd pieces. Mix well. Add a little salt. Cover and cook till the vegetable is soft.
Add the tomato pieces. Cook till tomatoes turn mushy. Cool.
Now grind the peanuts, tomato and ivy gourd mix together with tamarind and a little salt.
Do the tempering with the remaining oil, cumin, mustard and curry leaves. Pour on top of chutney.
It serves as a delicious accompaniment to white rice.
In a similar style, you can do the Ridge Gourd Peanut Chutney too. Here is the pic …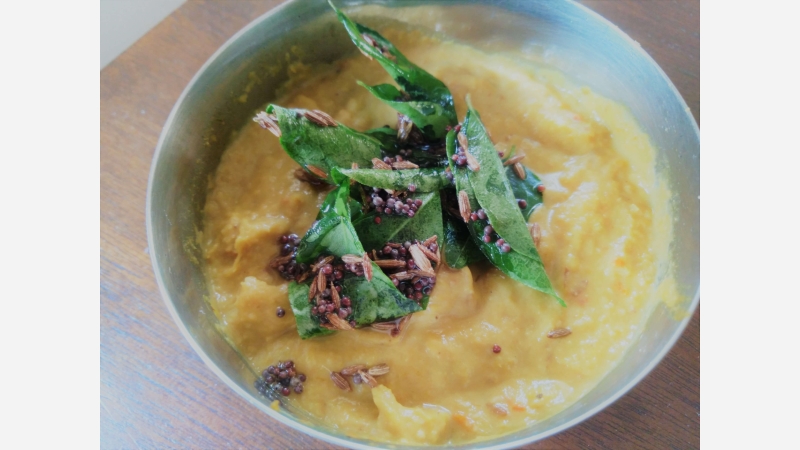 Here are a few more pachadis that are eaten with rice for lunch.