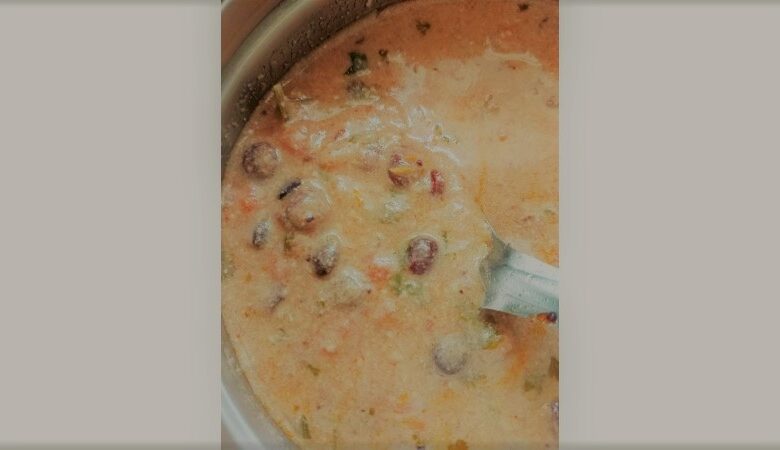 Ingredients
Fresh pigeon peas or kandi ginjalu – 1 cup ( you can also use ½ cup of dried pigeon peas soaked overnight)
Chana dal or senagapappu – 1 tbsp.
Onion – 1, chopped
Tomato – 1 chopped
Green chilli – 2
Ginger pieces – 1 tsp.
Coriander – 2 tbsp.
Turmeric – ½ tsp.
Hing or asafoetida – ¼ tsp.
Cumin seeds – ½ tsp.
Mustard seeds – ½ tsp.
Split urad dal – ½ tsp.
Salt to taste
Oil – 1 tbsp.
For the masala paste
Peanuts – 2 tbsp. (with or without skin; the difference is in the colour of the final dish)
Melon seeds – 2 tsp.
Sesame seeds – 2 tsp.
Method
Make the masala paste adding a little water with the ingredients listed and keep aside.
In a pressure cooker, add in the oil and do the tempering with cumin seeds, mustard seeds, hing and split urad dal.
Now add in the onions, ginger and green chilli and mix well.
Next add in the dal and pigeon peas and stir. Now add in the tomatoes, salt and turmeric powder. Mix well.
Now add in the masala paste and stir for 2 mins.
Add water to the contents in the pressure cooker about 2 cups, and pressure cook for 5 whistles till done.
Once the pressure subsides, remove the lid and add in the coriander and mix. Check for taste and adjust accordingly. You can also add some water here to suit to consistency required. Remove into a serving bowl. Can be eaten with rice or chapathi.
Other delicious masala gravy curries recipes that you can easily make are….
a. Double Beans Kurma
b. Black-eyed Beans Gravy Masala
c. White Beans Masala Curry
d. Batani Masala Curry