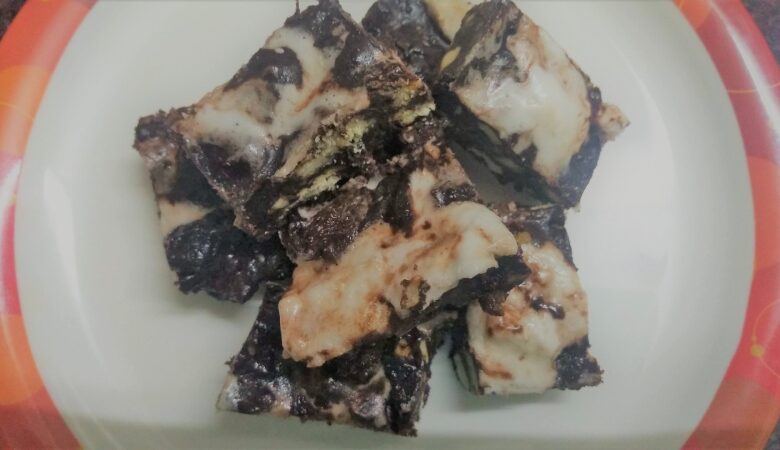 Ingredients
Marie biscuit – 100 gms.
Butter – 70 gms.
Dark chocolate – 100 gms.
Honey – 2 tbsp.
Marshmallows – 50 gms.
Icing sugar – to dust (optional)
Note –
You can add cranberries, raisins, cashewnuts or any dried fruit or nuts.
How to make Marshmallows at home ? Click here….
Method
Line a pan with butter paper.
Meanwhile, in a plastic cover place the biscuits and bash them to small pieces. Keep aside.
In a saucepan melt together the butter, honey and dark chocolate over low heat. Keep mixing continuously till it reaches a smooth consistency. Let it cool.
Take the biscuits, marshmallows and the dried fruit or nuts of your liking and stir into the chocolate mixture until everything is fully covered.
Pour the mixture into the lined pan and keep in the refrigerator to chill for at least 2 hours. You can dust it with icing sugar and cut into desired shape.