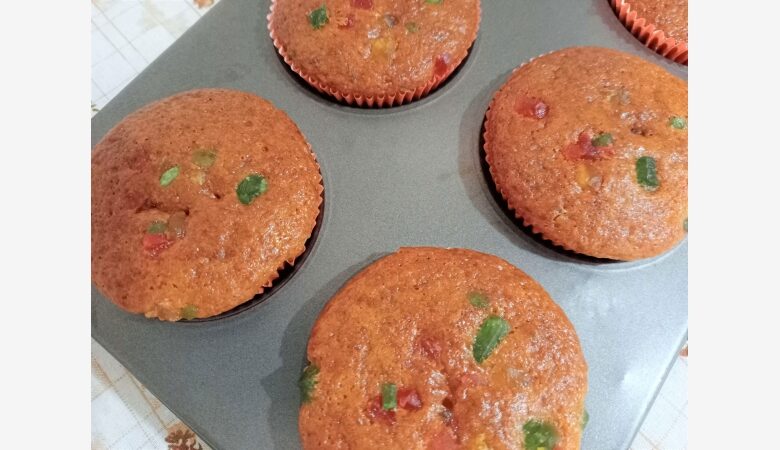 Ingredients
Flour – 1.5 cups
Baking powder – 1 ½ tsp.
Baking soda – 1 tsp.
Salt – a pinch
Curd – 1 cup
Powdered sugar – 1 cup
Oil – ½ cup
Vanilla essence – 1 tsp.
Tutti frutti – ½ cup
Method
Preheat oven for 10 mins. at 180 deg.C.
In a muffin pan, place the cupcake liners and keep aside.
Mix all the wet ingredients together in a bowl and keep aside.
Sift together the flour, salt, baking soda and baking powder.
In the bowl, add in the powdered sugar and cream together well with all the wet ingredients.
Next add in the flour mix. Combine properly. Mix in 3/4th quantity of tutti frutti bits and keep some aside to put on top. Beat the batter well.
Pour in the batter till 3/4th level in the cupcake liners. The batter will be of a thick consistency.
Sprinkle the tutti frutti bits on top.
Bake for 25 – 30 mins. and check with a cake skewer if done. Pls. note your oven timings might vary.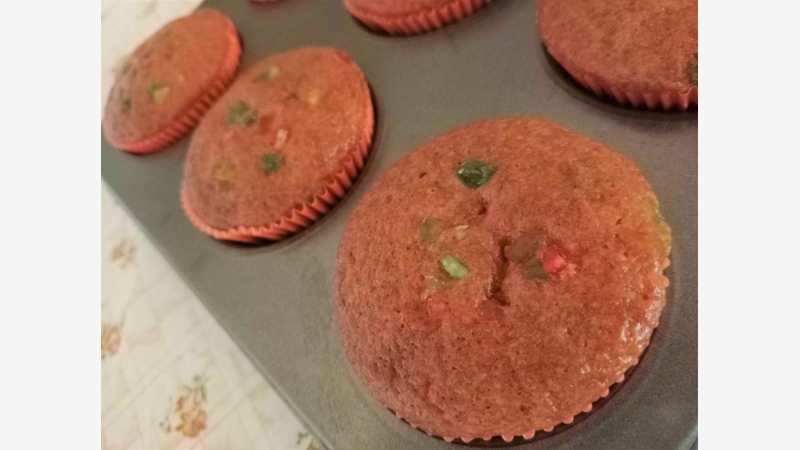 Here are some more delectable muffins for you to try ….
a. Blueberry Streusel Muffins
b. Teatime Date Muffins
c. Breakfast Muffins
d. Apple Oat Muffins
e. Mini Brownie Muffins