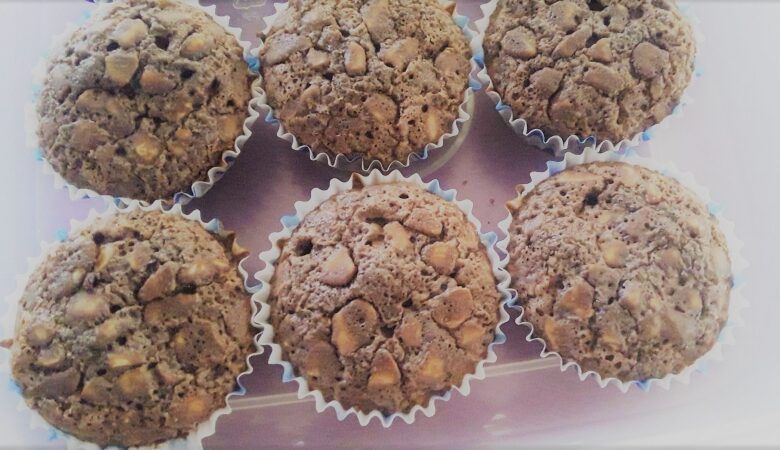 Ingredients
Dark Compound Chocolate – 1 1/3 cup (chocolate chopped into small pieces)
Parry's Natural Brown sugar –  1 cup
Unsalted butter –  1/3 cup
Water – 2 tbsp.
Eggs – 3 eggs
Vanilla essence –  1 tsp.
Organic Wheat Maida – ¾ cup
Cadbury's Cocoa powder –  2 tbsp.
Salt –  a pinch
Cashew –  ½ cup small pieces
Method
Take a microwave proof bowl and add the 1 1/3 cup of chocolate chips, butter and sugar with the water.
Microwave on high for about a minute approx.
Stir well with a wooden spoon till it forms a homogenous mixture.
Add the eggs to it and blend well.
Now add the essence and give it a good stir.
Add the maida, cocoa powder and salt. Mix well.
Now mix in the cashewnuts.
Line small muffin trays with paper cups and bake for about 15-20 mins. approx. at a temperature of 180 degree celsius.
If you don't want to have mini brownies or minimuffins, make yourself a one bowl maxi brownie and enjoy !
Some favourite brownie recipes are…
a. Salted Caramel Brownie
b. My Fave Chocolate Brownie
c. Eggless Chocolate Brownie
d. Caramel Brownie
e. Brownies with Pure Dark Chocolate
f. Easy Brownie Cake