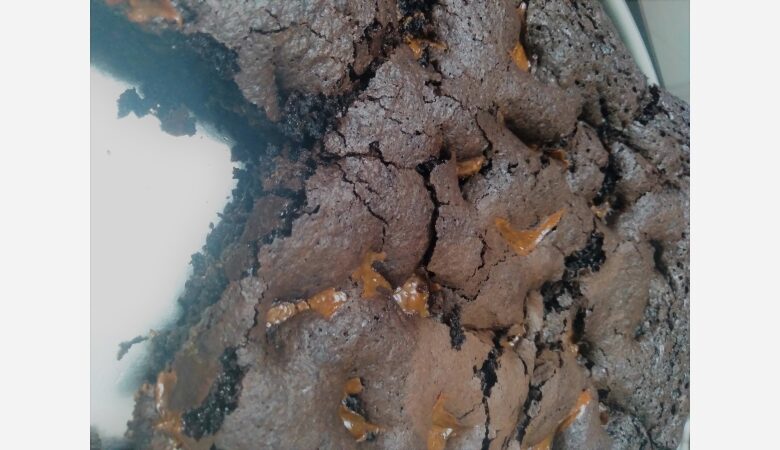 Ingredients
Dark cooking chocolate – 100 gms.
Unsalted butter – 100 gms.
Cocoa – 1/3 cup
Castor sugar – 1 cup
Maida or Flour – ½ cup
Baking powder – 1 tsp.
Eggs – 2, slightly whisked
Salted caramel – 80 gms.
Method
Preheat oven to 160 deg.C. Line a square pan with baking sheet and keep aside.
Melt chocolate and butter together in the microwave. Stir until smooth.
Sift together flour, cocoa, and baking powder into a bowl. Add in the castor sugar and mix well.
Make a well in the centre and add in the eggs and butter chocolate mix. Stir till well combined.
Put the mixture into the pan and dot with caramel on top. Press the caramel lightly into the brownie mix.
Bake for 25-30 mins. till the brownie feels firm on the surface. Cool and cut into squares.
For more indulgent brownie recipes, click here…..
a. My Fave Chocolate Brownie
b. Caramel Brownie
c. Brownies with Pure Dark Chcocolate