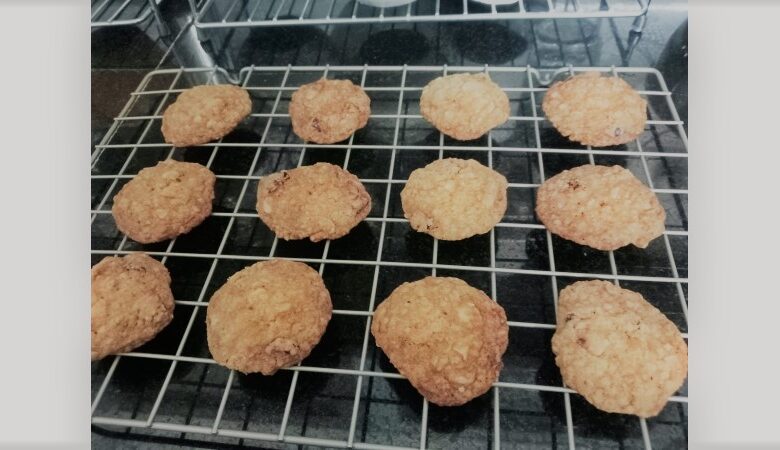 Ingredients
Butter – 1/2 cup
Maida – 1 cup
Brown sugar – 1/2 cup
Castor sugar – 1/2 cup
Cranberries – 1/2 cup
Oats – 1 cup
Baking soda – ¾ tsp.
Cinnamon powder – 1/2 tsp.
Eggs – 1
Vanilla essence – 1/2 tsp.
Mixed nuts – 1/3 cup, chopped
Method
In a bowl, mix butter and sugar well.
Add in the eggs and essence and beat properly till well combined.
Now sieve in the flour together with soda and cinnamon powder.
Next add in the oats, fruit and nuts. Mix well.
Using a cookie scoop, place the batter on cookie trays lined with parchment paper.
Bake for 10-12 mins. @ 170 deg.C.
Cool on wire racks and store.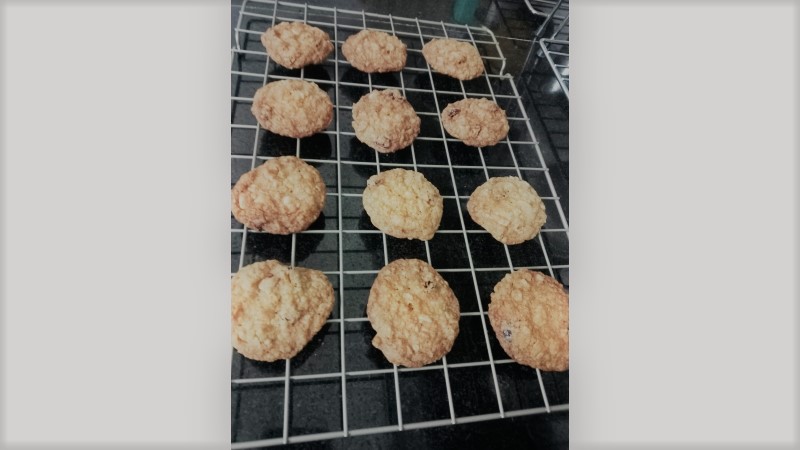 Here are more interesting and tasty cookie recipes…..
a. Nutty Thumbprint Cookies with Jam Centres
b. Triple Chocolate Cookies
c. Marbled Chocolate Chip Oatmeal Cookies
d. Millet Choco Chip Cookies
e. Dark Chocolate Cookies
f. Eggless Oats and Date Cookies