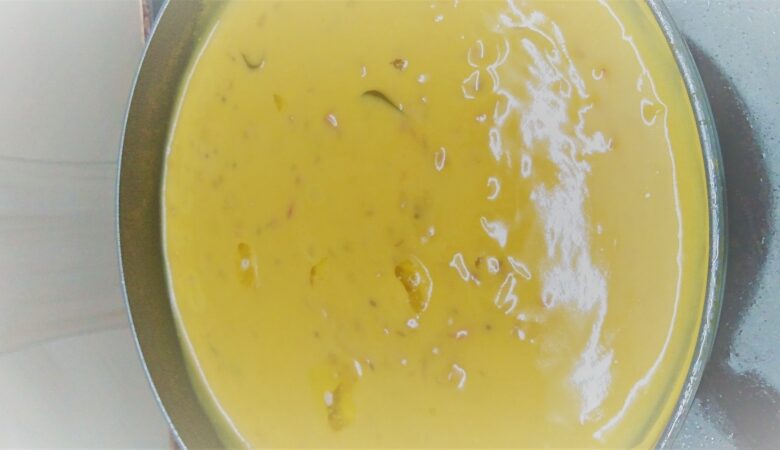 Ingredients
Onions – 2, chopped
Chana Flour – 5 tbsp.
Tomato – 1, chopped
Green chillies – 2 or 3 sliced
Mustard seeds – ½ tsp
Jeera or cumin – 1 tsp.
Curry leaves – few
Butter – 1 tbsp.
Oil – 3 tsp.
Salt to taste
Water
Method
Mix the chana flour in a glass of water and check that no lumps are formed. Keep aside.
In a pan, add in the oil and once hot, add in the mustard, cumin and curry leaves.
Next put in the onions and saute well till onions change colour.
Now you can add in the tomato pieces and salt. Mix well. Cover and cook till soft.
After it is well cooked, now add in the chana flour mixture and stir properly. You can add in more water for your desired consistency. Keep mixing well till you can see the bubbles. It shows that the chana flour is getting cooked. Keep stirring the chutney for a minute.
Check for salt and add some water if necessary. Mix well and lastly, add the butter to enhance the flavour of the chutney. Cover and turn off the stove. Wait for 5 mins. and the chutney is ready.
For chutneys that are a perfect accompaniment for idli or dosa like the one above, you can try out some of these chutney recipes