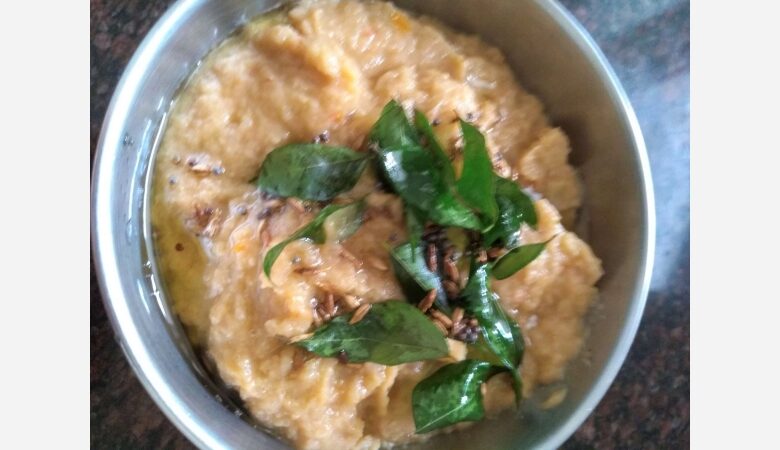 Talking of Ullikaram, makes me think of my grandma. This is one of the first recipes I learnt from her. When in school and a home economics student, that's the time I learnt how to make this onion chutney. It is a family favourite and my father can never get enough of it, and me too. Prepared fresh in the morning to eat with hot idlis for breakfast, it tastes awesome. The whole bowl was practically clean at the end of breakfast. One thing is for sure, this recipe is very simple and absolutely finger licking good.
Ingredients
Onions – 6 chopped
Turmeric – 1 tsp.
Red chilli powder – 2 tsp.
Oil – 3 tbsp.
Salt to taste
For tempering
Mustard seeds – 1 tsp.
Jeera or cumin – 1 tsp.
Curry leaves – a few
Method
Take a kadai and heat up the oil in it. Once hot add in the onion pieces and saute till soft and cooked. Add in the salt and stir.
Now add in the turmeric powder and chilli powder and mix well.
Cool and grind. Do the tempering and serve.
Coconut Chutney is another of my most favourite chutney to eat with idli or dosa. Made in a different style in many households, I also keep adding in other ingredients sometimes for an entirely new taste. One of them is the Coconut Chutney using peanuts.