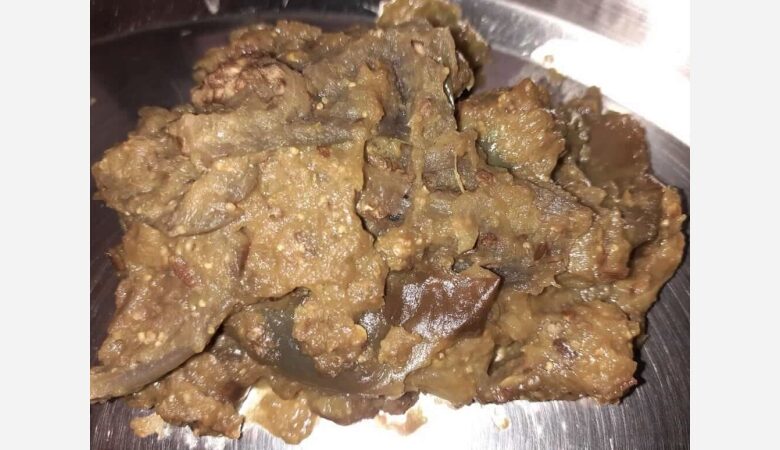 Ingredients
Brinjal – ¼ kg.
Onion – 2, chopped
Khus khus or poppy seeds – 1 tsp.
Ginger – 1 inch piece
Sesame seeds – 2 tsp.
Jeera or cumin – 1 tsp.
Garlic – 2 or 3 pods
Chilli powder – 2 tsp.
Turmeric- ½ tsp.
Salt to taste
Oil – 3 tbsp.
Method
Slice the brinjal into 4 pieces from top. Be sure to cut off the stem portion. Keep them in salt water so that they don't change colour.
Other than brinjal and oil, grind all the other ingredients together. Then stuff this paste into the brinjal and keep aside.
Take a kadai and heat up oil in it. Then add the stuffed brinjal to it alongwith the leftover paste.
Saute for a while and then add little water. Mix well. Cover and cook till done. This process will take around 15 minutes till the brinjal turns soft and everything comes together.
You may like my other brinjal recipes too. These are yummy and finger licking good. The pics may not do justice to a nice curry, but the dish is too good to eat. Brinjal curry for me never looks good on camera but taste is always 100 %.
a. Brinjal Sivangi Sambhar
b. Brinjal and Peas Dry Veg
c. Brinjal Coriander Chutney
d. Green Brinjal Tomato Chutney