Ingredients
Maida – 140 gms.
Whole wheat flour – 70 gms.
Baking powder – 1 tsp.
Baking soda – 1 tsp.
Brown sugar – 110 gms.
White sugar – 110 gms.
Vanilla essence – 1 tsp.
Bananas – 4 ripe, pureed
Butter – 100 gms. melted
Chocolate chips – ½ cup
Method
In a bowl, sieve maida, whole wheat flour, baking powder and baking soda together.
Blend both the sugars and vanilla essence and keep aside.
Blend the bananas and mix into the sugar.
Mix the sieved flour into the banana mixture and make to a smooth paste. Now add the butter to it and stir well.
Now add in the chocolate chips and mix well.
Grease and dust a loaf pan and pour the mixture into it.
Bake in a preheated oven at 180 degrees Celsius for about 40 minutes. Cool on a rack, cut into slices and serve.
A couple of pictures of a similar recipe, using only maida and in a muffin tray…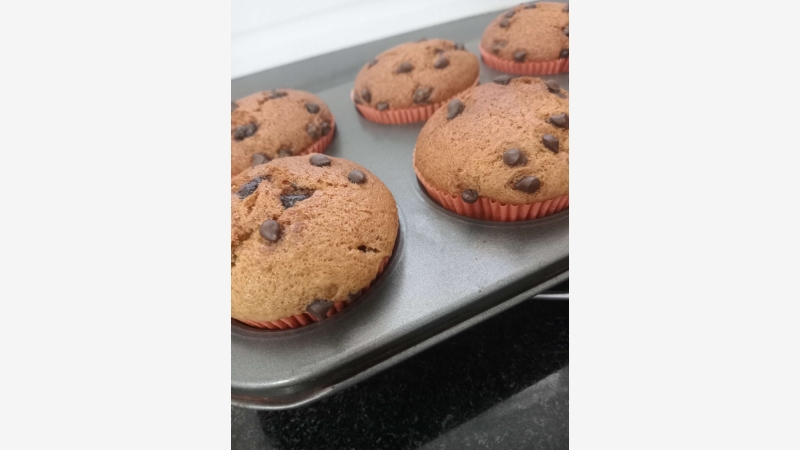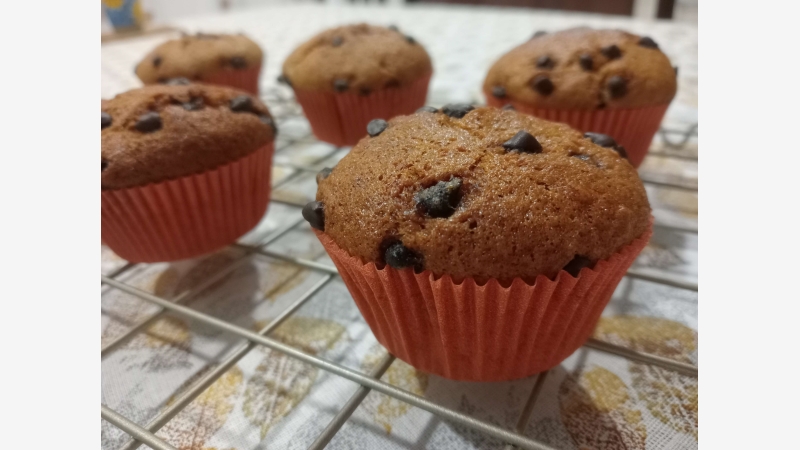 Find here some recipes with the goodness of bananas and more….
a. Moist Banana Bread w Cashewnuts n Raisins
b. Nutty Apple Banana Cake
c. Breakfast Muffins
d. Chocolate Banana Loaf
e. Raw Banana Patties w Greens