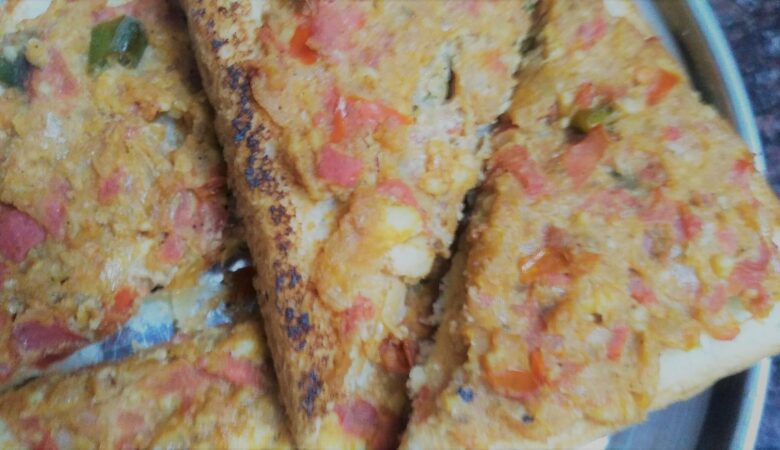 Ingredients
Tofu Masala – 1 cup + more if you want a thicker layer spread on top of bread slice
Bread slices – 4
Butter – 1 tbsp.
Method
Butter the bread slices and apply a layer of the tofu masala.
Place them on a baking tray and toast them for about 10-15 mins.(depends on how crisp you like them to be ) at 180 deg.celsius.
Serve hot. Can have tomato ketchup at the side.