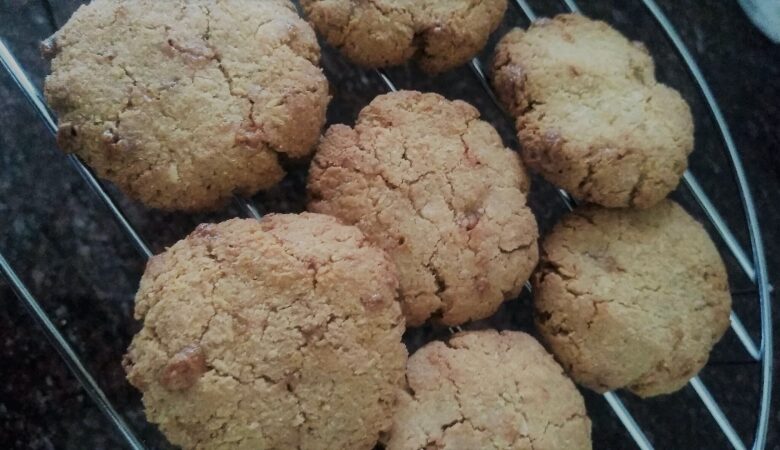 Ingredients
Dessicated coconut – 100 gms.
Jaggery powder – 100 gms.
Powdered almonds – 50 gms.
Jowar flour – 50 gms.
Water – approx.. 50 ml.
Method
In a bowl mix all the powdered ingredients together.
Adding a little bit of water at a time into the mix, form a smooth tight dough.
Make small ball sized cookies, flatten them a bit and place on a lined baking tray.
Preheat the oven at 230 deg. celsius and bake them for 12-15 mins. at 200 deg.celsius.
If you like this recipe, you will like these too..
a. Millet Choco Chip Cookies
b. Marbled Oatmeal Cookies
c. Eggless Oats and Dates Cookies