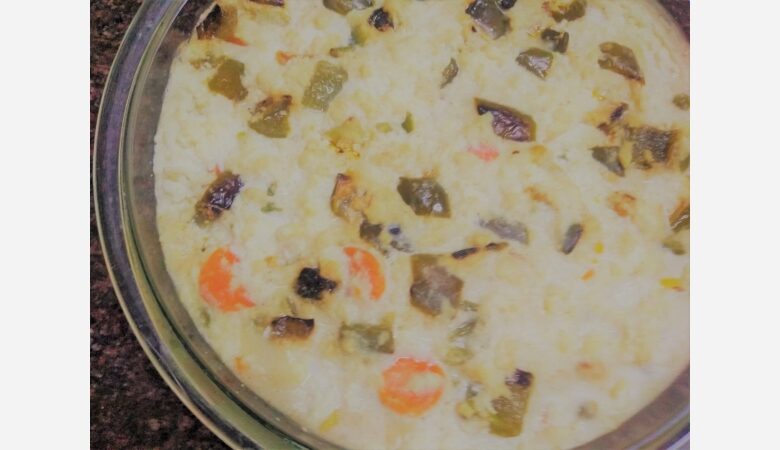 Ingredients
White sauce – 3 cups
Mixed vegetables – 2 ½ cups, boiled (corn, peas, carrots, potatoes, beans)
Capsicum – 1 small, sliced
Cauliflower – ½ head, cut into florets
Milk – 2 or 3 tbsp. optional
Amul Cheese – optional
Salt to taste
Pepper to taste
Butter – 1 tbsp.
Method
In a saucepan, add in some butter to saute the chopped capsicum and cauliflower. Cook till almost done. I like mine a bit crunchy and not too soft.
In a large mixing bowl, add in the white sauce and all the boiled vegetables and cauliflower florets and mix well. If it seems too thick for you, add in some milk and give a good stir. Check for taste and add in salt and pepper.
In an oven proof dish, pour in all the vegetables in white sauce and place the capsicum on top. Sprinkle with grated cheese. If you love more cheese, add in more. You can add into the white sauce too, to give a nice cheesy flavour.
Bake in a preheated oven for about 15 to 20 minutes at 200 deg.celsius.
You may also like my Baked Mix Veg Pasta in Alfredo Sauce