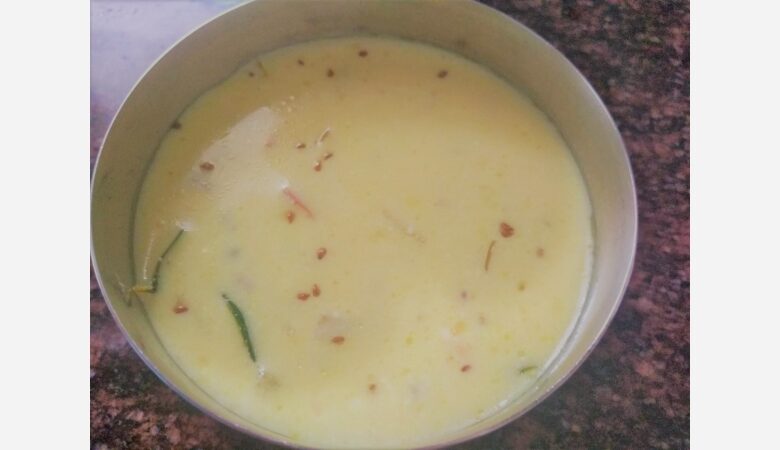 Ingredients
Sour curds – 300 ml
Green chillies – 2 or 3 or more depending on your spice preference
Ginger – 1 tbsp. grated
Onion – 1 small, chopped finely
Tomato – 1 small, chopped into small pieces
Urad dal – ½ tsp.
Chana dal – ½ tsp.
Mustard seeds – 1 tsp.
Cumin seeds – ½ tsp.
Curry leaves – a sprig
Coriander – 1 tbsp. finely chopped
Vamu or Ajwain or carom seeds – ½ tsp.
Turmeric – ½ tsp.
Salt to taste
Oil – 2 tbsp.
Method
In a container, add the sour curds and some water and whisk till smooth; till you get desired consistency.
In a pan, heat the oil and add the green chillies, ginger and onion. Add salt and turmeric to it. Saute for a few minutes till onion is semi cooked. It still has to have a crunch.
Now add the tomato pieces and stir for a couple of more minutes. Once done add it to the buttermilk.
Do the tempering with oil, mustard seeds, cumin seeds, curry leaves, ajwain or vamu and the dals. Add to the buttermilk mixture and give it a stir. Check for taste and add salt if needed.
Put the chopped coriander on top and serve with rice.
Another version —– Here I added half a cup of chopped green cucumber, with the seeds removed. I put the cucumber pieces after adding the tomatoes and sauteing for a minute. I also omitted the ginger. At times, you can add all the ingredients under the tempering section at the beginning. Once it is all semi cooked, switch off the stove and add the buttermilk. Mix well. Check for salt and serve.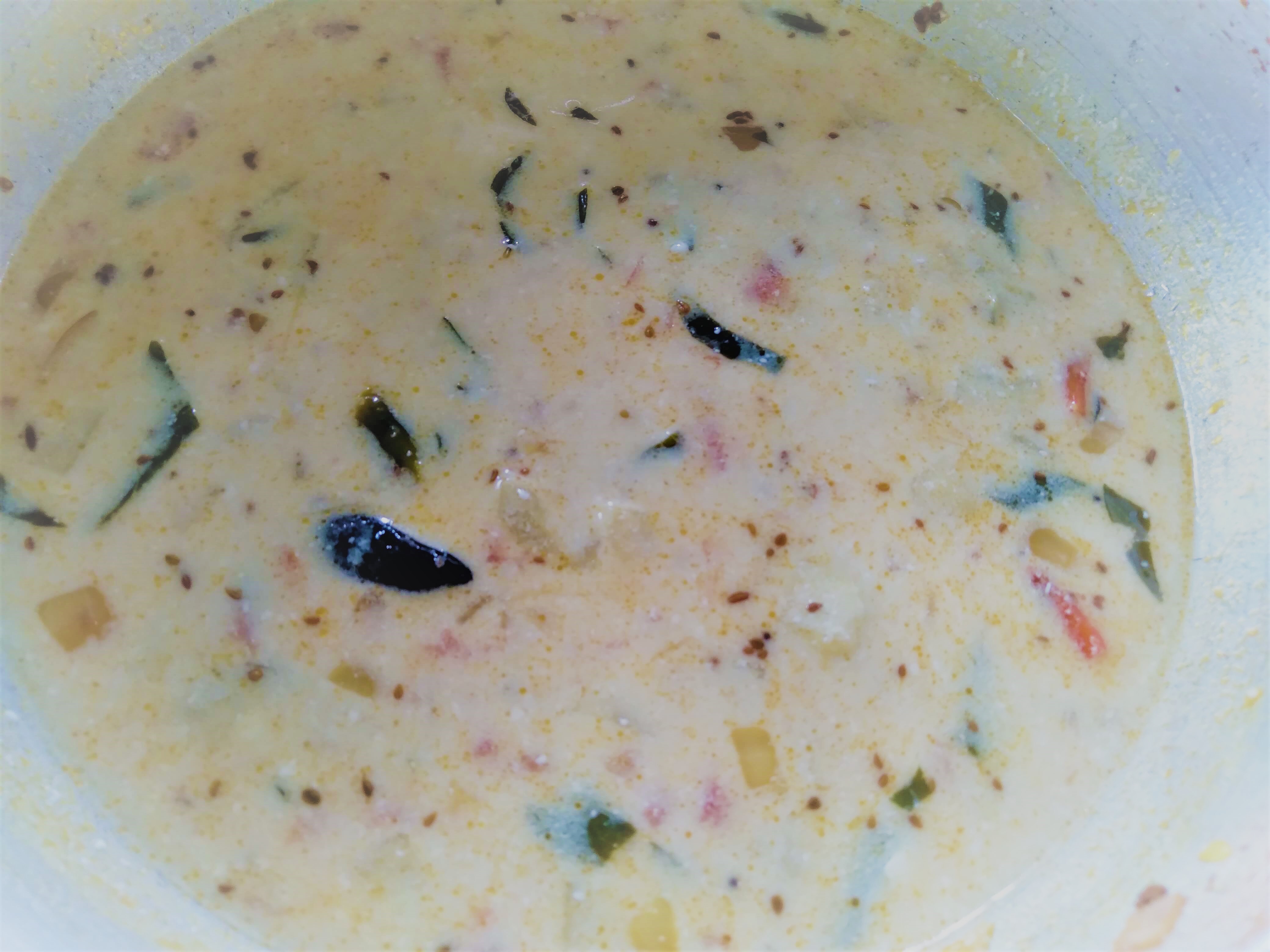 For a more simpler version of buttermilk rasam, check out my………. Ajwain Buttermilk