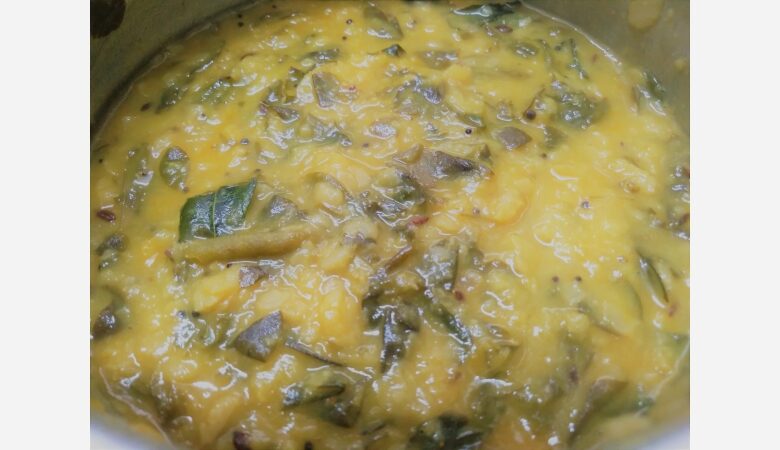 Moringa is the new superfood. Be it in any form like powder, tablets or its natural form, people all over the world are going gaga over it. Personally, I love drumsticks and it was only much later that I started consuming the leaves. It has lots of good things…I'm not going to go into details here, but be sure to have it as a part of your menu once in a way at least.
Ingredients
Tuvar dal – ½ cup
Moringa leaves or drumstick leaves – 1 cup
Tomato – 1 small chopped
Green chillies – 3 chopped
Salt to taste
Turmeric – ½ tsp.
To temper

Mustard seeds – 1 tsp.
Garlic – 4 pods
Cumin – 1 tsp.
Urad dal – ½ tsp.
Curry leaves – few
Oil – 1 tbsp.
Method

1. In a pressure cooker add all the above ingredients of dal, greens, tomato and green chillies.
2. Add a big glass or 1 ¼ cup of water and pressure cook till done.
3. Add salt and turmeric and mix well.
4. Do the tempering and serve hot.
For more recipes with drumsticks….