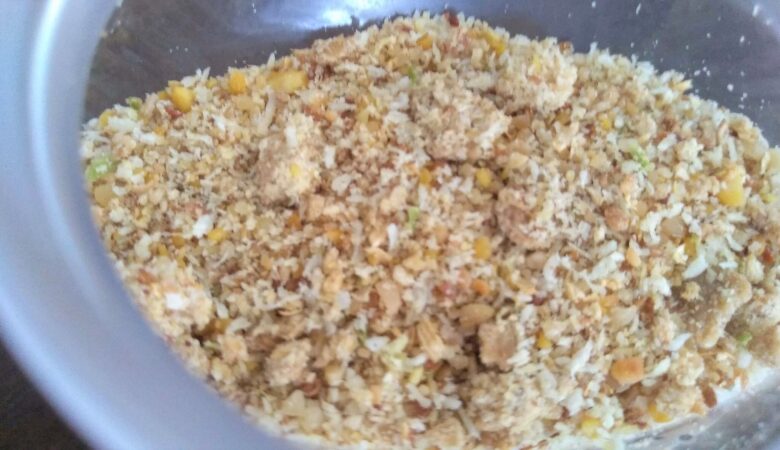 Ingredients
Roasted Peanuts – 2 tbsp.
Copra powder or shredded coconut – 3 tsp.
Senagapappu or Channa dal – 1 tbsp.
Til or sesame seeds – 2 tsp.
Urad dal or minapappu – 1 tbsp.
Jeera or cumin seeds – 1 tsp.
Methi seeds – ½ tsp.
Coriander seeds or dhaniya – 1 tbsp.
Green chillies – chopped
Method
In a small fry pan add the coconut powder and fry for a minute and put into the mixie jar.
Then fry the coriander seeds, methi seeds and jeera for a minute or two and remove and put into the mixie jar.
Next fry the dals till they turn slightly light brown in colour. Now add in the sesame seeds and fry for 30 seconds and remove into the mixie jar.
Grind all together with the chopped green chillies and use.
Using this sivangi powder, I made my Brinjal Sivangi Sambhar. It was very tasty and flavourful and I for one, thoroughly enjoyed eating it.