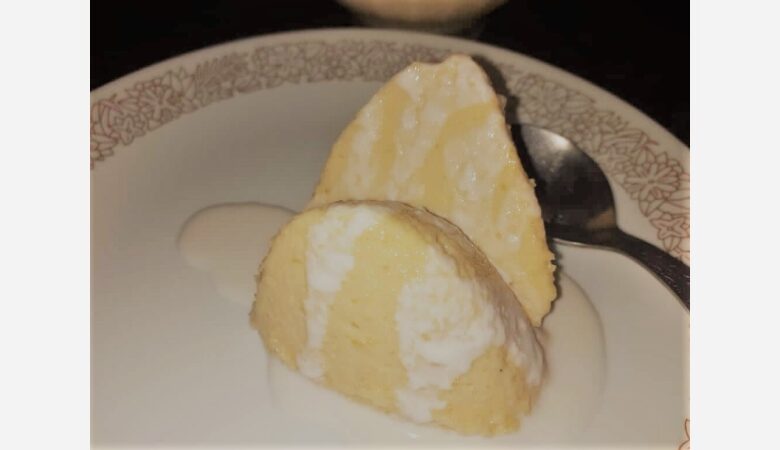 Ingredients
Gelatin – 20 gms
Cold Water – ¼ cup
Mango pulp – ¾ cup
Granulated Sugar – 4 tbsp.
Egg whites – 4
Powdered sugar – 100 gms. ( a little less or more depending on sweetness of mango pulp)
Vanilla essence – ½ tsp.
Cream – 250 ml.
Mango slices or pieces – for decoration
Method
In a bowl, add the powdered sugar and mango pulp and keep aside.
Melt gelatin in water and keep it aside. Once cool, add it into the bowl and give a good mix. Place it in the refrigerator till half set. It might take around 15-20 mins.
Meanwhile make a mixture with the egg whites, sugar and vanilla essence. Beat well till it is light.
Remove the bowl from the fridge and add in the egg mix and stir gently.
In a separate bowl, beat the cream till light and add it to the above mix.
Set in the refrigerator for a couple of hours or more. Decorate with cream and mango pieces and serve.
Find below 2 awesome tasting desserts with the main ingredient being Mango…
a. Simple Mango Cheesecake Parfait
b. 3 Ingredient Mango Ice-Cream