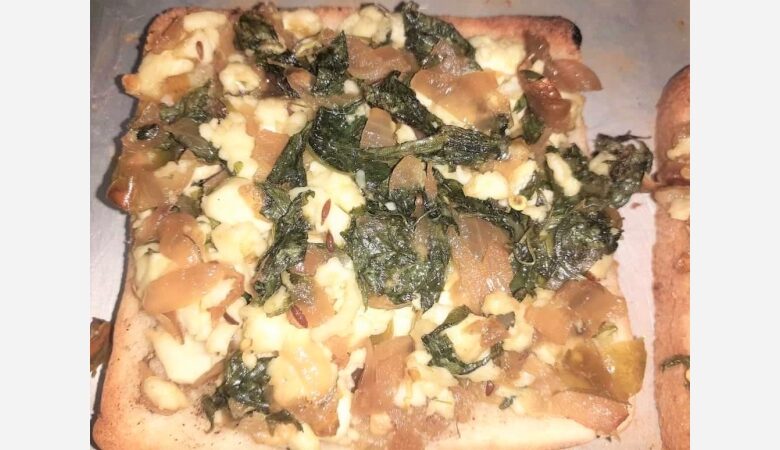 Ingredients
Bread slices – 4
Amul cheese cubes – 2, grated
Amaranth or thotakura – 2 bunches, cleaned and chopped
Paneer – 50 gms., grated
Onion – 1 medium chopped
Ginger garlic paste – ½ tsp.
Red chilli powder – 1 tsp.
Salt to taste
Oil – 2 tbsp.
Butter – 4 tsp.
Method
In a saucepan, heat oil and add the chopped onion and ginger garlic paste into it. Fry till the onion turns translucent.
Add in the salt and chilli powder and mix well. Next add in the chopped greens and stir till well combined. Cover and cook till done.
Now add in the grated paneer and mix well. Switch off the stove.
Next take a baking tray and place the buttered bread slices on it. On top of it spread the paneer and thotakura mix.
Now sprinkle the grated cheese on top and bake for 10 – 15 mins. at 200 degrees centigrade till the cheese starts to melt and the bread turns crisp.
You might also like my Baked Tofu Masala Toast