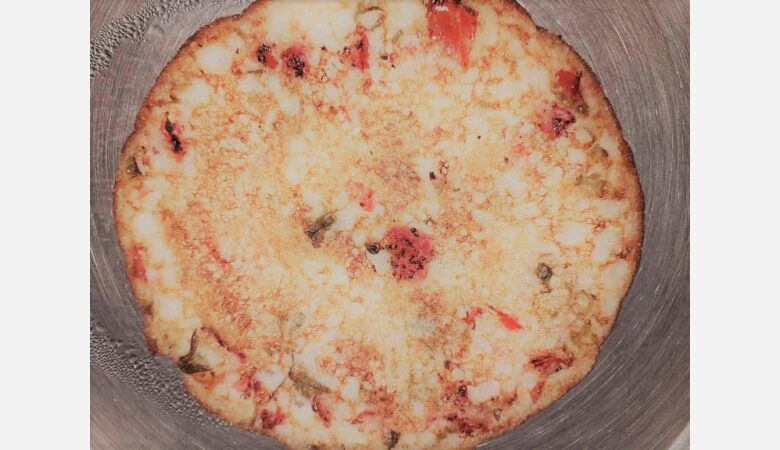 Ingredients
Idli batter – 1 cup
Onion – 1 tbsp. chopped
Tomato – 1 tbsp. chopped
Coriander – 2 tbsp. chopped
Green chilli – 1 chopped finely
Salt to taste
Oil – 1 tbsp.
Idli karampodi – ½ tsp.
Method
Take a small bowl and add in the onion pieces, tomato pieces, coriander, green chili and salt to the batter. Give it a good mix.
Take a flat non stick pan and pour some oil into it. Swirl it around.
Now pour the batter mix into the pan and sprinkle the idli karampodi all over. Cover and cook. After a couple of minutes, check to see if the underside is golden in colour and flip it and cook for a couple of minutes more on this side.
Your uthappam is ready. Serve hot with a little bit of mango pickle on the side, or any pickle of choice. Coconut chutney is a wonderful accompaniment too.
If you want to know how to make soft, fluffy idlis, you must check out my recipe here…. Idli – South Indian Breakfast