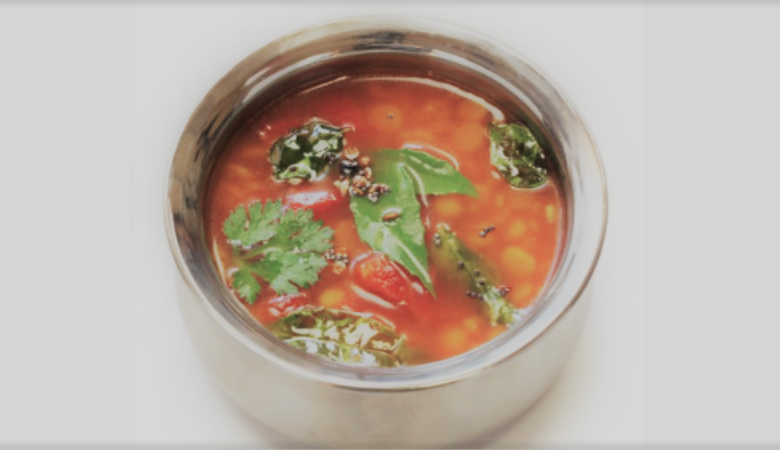 Ingredients
Tuvar dal or kandipappu – 3 tbsp.
Tomatoes – 2 big
Water – 3 cups
Rasam powder – 1.5 tsp.
Coriander for garnish
Tamarind or lemon juice– 2 tsp. [optional] Salt to taste
To temper
Cumin – ½ tsp.
Curry leaves –few
Garlic – 2 pods
Asafetida – ¼ tsp.
Black pepper – ½ tsp. crushed
Method
Cook tuvar dal and keep aside.
Boil the tomatoes and peel the skin. Mash them and keep aside.
In a vessel, add the dal, tomatoes and water. Mix well.
Do the tempering and add it to the rasam mix.
Now add the rasam powder and salt and bring to a boil.
Garnish with coriander.
Note –
If you don't find the rasam sour enough, then add a bit of tamarind juice or lemon juice. Give it a quick boil and remove from fire.
Here are a few more tasty rasam recipes….
a. Dal Rasam
b. Buttermilk Rasam
c. Traditional Rasam