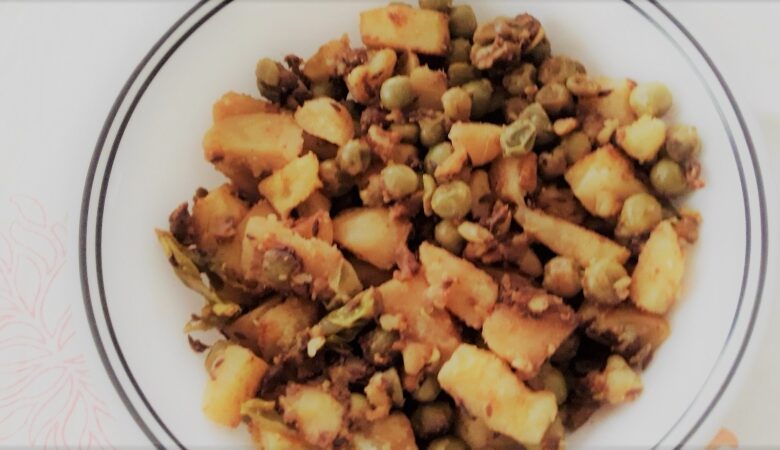 Ingredients
Potatoes – 3, chopped
Peas – ½ cup
Oil – 1 tbsp.
Green chillies – 2 chopped
Cumin – 1 tsp.
Cumin powder – ½ tsp.
Coriander powder – 1 tsp.
Ginger – ½ tsp. grated
Red chilli powder – 1 tsp.
Salt to taste
Method
Take a small pressure cooker and add oil into it. Once hot, add the cumin to it. Once it splutters, add the green chillies and ginger. Sauté well.
Now add the potatoes and peas, salt and chilli powder and mix well.
Cover and let the vegetables stew for a minute or two.
Now add the cumin powder and coriander powder and mix well.
Add water just to cover the vegetables a bit, stir and check for salt.
Pressure cook for 3 whistles and the vegetable is ready.
You might also like my other dry veg recipes that are so simple to make and make a tasty combination with white rice for lunch ….
a. Parval Fry
b. Barbati Potato Kura
c. Dondakaya Dry Veg
d. Beetroot Fry
e. Bendakaya Fry
f. Cluster Beans w Chana Flour
g. Beans Potato Fry