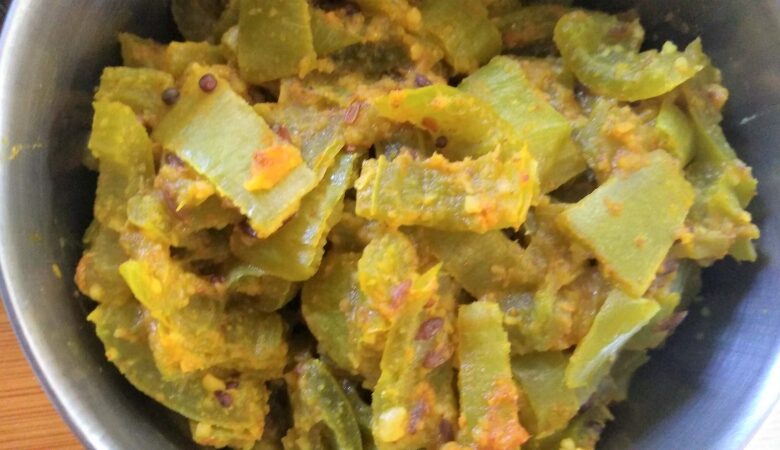 Ingredients
Potlakaya – 3 cups, chopped
Mustard seeds – ½ tsp.
Curry leaves – a sprig
Cumin seeds – 1 tsp.
Oil – 2 tbsp.
Asafoetida or Hing – a pinch
Salt to taste
Green chillies – 2, chopped
Sivangi masala powder – 2 tbsp.
Method
Chop the potlakaya and cook in a pressure cooker adding a little bit of salt for 3 -4 whistles.
In a pan, heat up oil and add in the mustard seeds, cumin, curry leaves, hing, green chillies and saute.
Add in a bit of salt if required and the boiled snake gourd pieces. Mix well till combined.
Add in the sivangi masala powder and give it a good stir. Remove from heat and serve.
For more recipes on Potlakaya/Snake Gourd, click here…
a. Snake Gourd with Coconut and Curds
b. Snake Gourd Coconut Fry
c. Potlakaya Pappu Kura