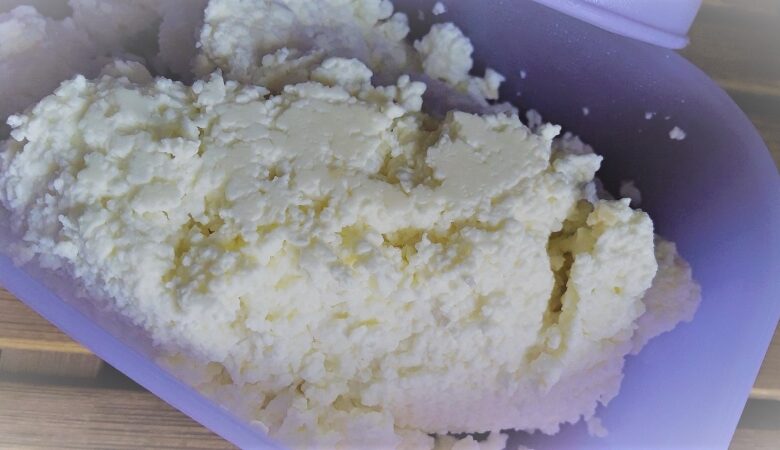 Many times, I am too lazy to make Paneer. So, I end up buying from the supermarket or the nearest grocery store. Lately, reading about packaged stuff, their good and bad points, I decided to make whatever I could at home. When you are doing an item yourself, you are assured that it is good and safe.
Ok…so now one of the first things I did was stop getting paneer from the store and started doing it at home. Whenever I want, this way I have fresh homemade paneer. It is pretty easy to make and quick too.
Ingredients
Milk – 1/2 litre
Lime Juice – 1 tbsp.
Curd – 1 tsp.
Method
Take a pan with half a litre of milk.
Bring to a boil.
Add the juice of a lime and a tsp. of curd to it.
Immediately, it gets curdled. Mix well till the curdled milk settles down and a clear liquid is formed at the top.
Strain the paneer mix and discard the water. Keep it tied in a cloth for an hour.
If you want to cut the paneer into cubes, put a heavy weight on the cloth for half an hour at least so that it sets like a block. Now it is easier to cut into cubes and use in paneer dishes.
Store it in the refrigerator till further use.
Here are a few of my favourite super quick paneer dishes that you may be interested in…..
a. Amaranth Paneer Cheese Toast
b. Capsicum, Broccoli and Paneer Stir Fry
If you are keen on trying out a gravy curry to go with a roti or chapathi, these ones are good.