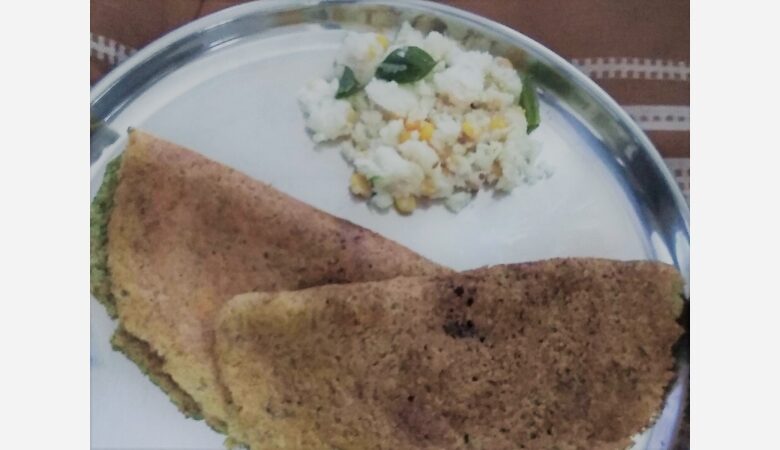 Pesarattu…Pesarattu….. What will I do without you !!!!
I can't talk enough about this lip-smacking south Indian breakfast dish. I just cannot resist it and can eat it every day of the week. Lots of folks that I know love to go out for dinner and have a pesarattu. They are of the opinion that we can't replicate the taste of a hotel pesarattu at home. But I disagree and like my own homemade pesarattu only. I prefer it that way and frankly no one is complaining till date. My husband D and parents, all love it and quite often request me to make it, in case too many days have gone by and I have forgotten about them.
Ingredients
Whole Green Moong dal – 2 cups, soaked overnight
Onions – 2
Green chillies – 4 or 5, chopped
Garlic – 4 pods, chopped
Ginger – 1 – 1 ½ inch piece ginger, chopped
Cumin – 2 tbsp.
Salt to taste
Method
Grind all the ingredients together till you get the right consistency. Add water and salt to the batter and mix well. Heat up a dosa tawa, spoon a generous ladle of batter and fry on both sides with a bit of oil added. Your pesarattu is ready to eat.
I like to eat mine with a nice dollop of ghee with a dash of mango pickle. But some of the best accompaniments are coconut chutney and upma. My husband loves his pesarattu with upma only. So, I generally end up having many a variety at the side.
Some more easy and popular breakfast recipes for you….
a. Idli
b. Dosa
c. Simple Paniyaram