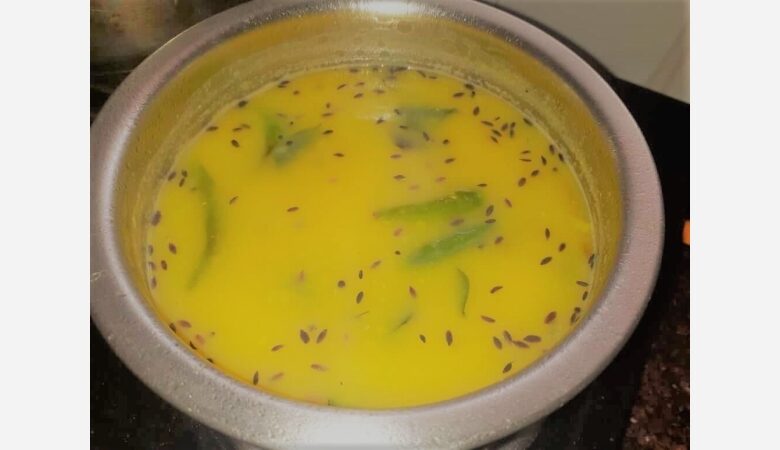 My mother-in-law loves to call it by this name. Light on the stomach and very tasty too. Its also so easy to make. Another important point she told me was that this dish is so good for a hot summer afternoon. It is supposed to cool the body system and she insisted that I prepare this and feed ourselves this super delicious rasam at least once a week in summer months.
Ingredients
Yellow Moong dal – ½ cup
Water – 1 cup
Turmeric – 1 tsp.
Salt to taste
Lime juice – 1 tsp.
To temper
Green chillies – 2 or 3
Mustard seeds – ½ tsp.
Garlic – 4 pods
Cumin – ½ tsp.
Curry leaves – a few
Oil – 1 tsp.
Method
Boil the dal in a pressure cooker with turmeric added.
Once dal is done, add salt and do the tempering.
When it is ready to serve, squeeze a dash of lime.
For more dal varieties, you can try out….
a. Moringa Dal
b. Thotakura Pappu
c. Pappu Charu
d. Beerakaya Pappu
e. Anapakaya Pappu
f. Tomato Dal
g. Spinach Dal
h. Pesarakattu
i. Bachali Kura Pappu