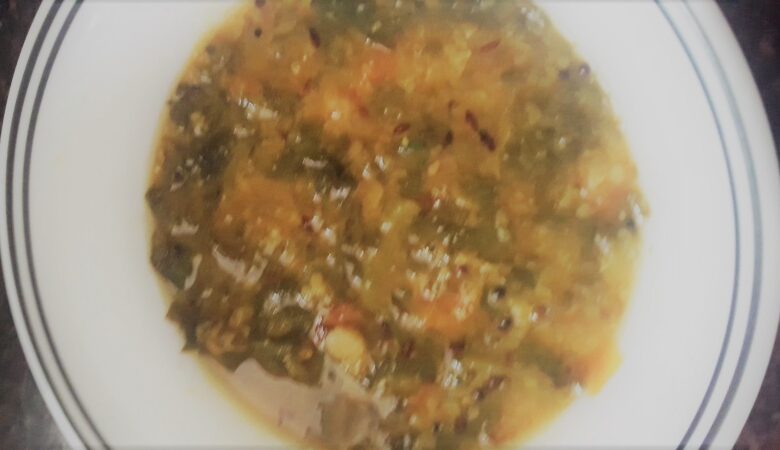 I never cooked bachali before this date. It's pretty common for many households, but not mine. During my growing up years, I never had heard of this green leafy vegetable. Only recently, I saw how it looks and decided to cook it to know how it tastes.
Ingredients
Tuvar dal – ½ cup
Bachali greens – 3 bunches, chopped, leaves only
Onion – 1 small chopped
Tomato – 1 small chopped
Green chillies – 3 chopped
Salt to taste
Turmeric – ½ tsp.
To temper
Mustard seeds – 1 tsp.
Garlic – 4 pods
Cumin – 1 tsp.
Urad dal – ½ tsp.
Curry leaves – few
Oil – 1 tbsp.
Method
In a pressure cooker add all the above ingredients of dal, greens, onion, tomato and green chillies.
Add a glass or 1 ¼ cup of water and pressure cook till done.
Add salt and turmeric and mix well.
Do the tempering and serve hot.
For more dal varieties, you can try out….
a. Moringa Dal
b. Thotakura Pappu
c. Pappu Charu
d. Beerakaya Pappu
e. Pesarakattu
f. Tomato Dal
g. Spinach Dal
h. Anapakaya Pappu
i. Amaranth Dal