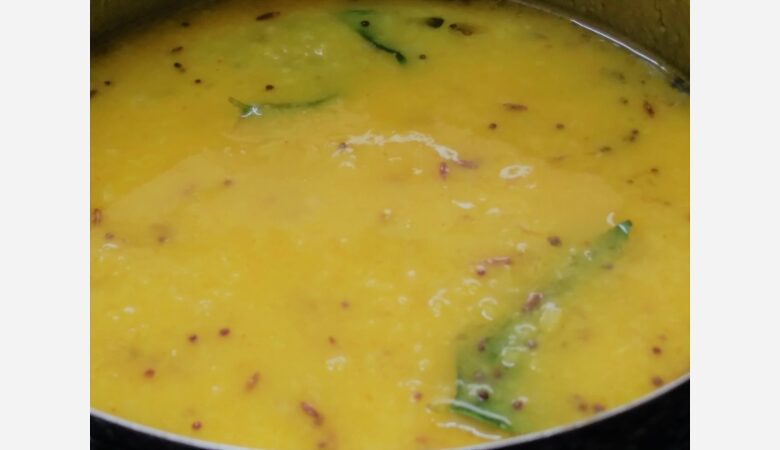 Ingredients
Yellow moong dal –  1 small glass
Water –  3 glasses
Turmeric –  1 tsp.
Mustard seeds –  1 tsp.
Red chillies –  3
Cumin –  1 tsp.
Curry leaves – few
Garlic – 8 pods
Ginger – 10 slices
Ghee –  1 tbsp.
Salt to taste
Method
Boil the yellow moong dal separately in a pressure cooker with salt and turmeric. Once cool, mash well.
In a small fry pan do the tempering with ghee, mustard seeds, cumin, red chillies, curry leaves, garlic and ginger. Add to the dal.
Boil for a couple of minutes, check for salt and switch off the stove.
For more dal varieties, you can try out….
a. Moringa Dal
b. Thotakura Pappu
c. Pappu Charu
d. Beerakaya Pappu
e. Anapakaya Pappu
f. Tomato Dal
g. Spinach Dal
h. Amaranth Dal
i. Bachali Kura Pappu