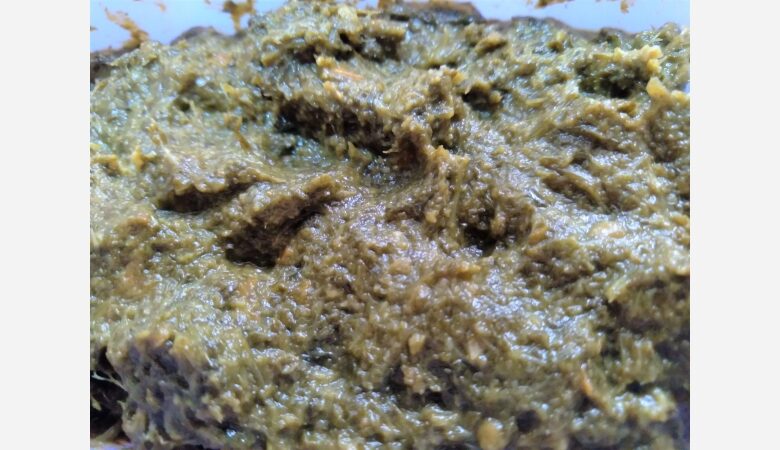 Ingredients
Coriander – 2 small bunches, washed and chopped
Peanuts –  3 tbsp.
Mustard seeds – ½ tsp.
Cumin –  ½ tsp.
Garlic –  4 pods
Green chilli –  2 chopped
Method
Take a pan. Add oil and fry all the ingredients together first, without coriander.
Then add the green chillies and sauté.
Now add the coriander and fry well.
Cool and blend together.
Note –
For a tangy taste , you can also add a chopped tomato while adding the coriander into the pan.
For more Coriander Veg Chutneys and additions to Dry Veg Fry, click here…
a. Bottle Gourd Coriander Chutney
b. Green Brinjal Coriander Chutney
c. Yellow Cucumber Chutney w Coconut n Coriander
d. Dondakaya Kothimeera Kura