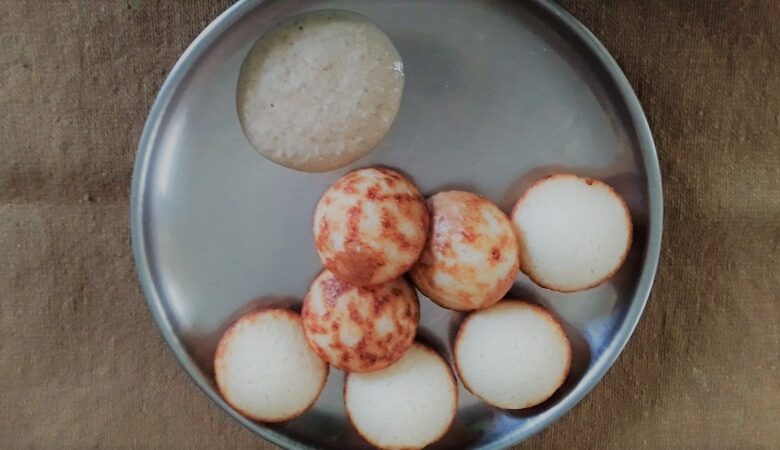 Ingredients
Idli batter – ½ cup
Dosa batter – ¼ cup
Salt to taste
Oil for greasing
Method
1. Take a small vessel and mix the two batters together. Add salt to taste.
2. Take a paniyaram pan and grease with oil.
3. When it is hot, add spoonfuls of the batter into it. Cover and cook for a few minutes.
4. Remove the cover and flip them onto the other side. Cook for another couple of minutes.
5. Hot paniyarams or gunta ponganalu are ready to be eaten with a helping of coconut chutney.
For more such easy breakfast recipes, click here….
a. Simple Paniyaram
b. Instant Rava Paniyaram
c. Maize Daliya Paniyaram