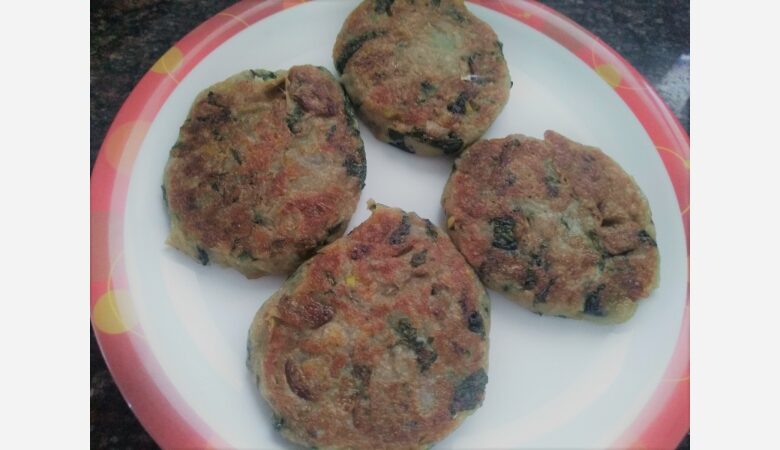 Ingredients
Raw banana – 2
Amaranth or thotakura leaves – 2 bunches
Potato – 1 big
Green chillies – 4 chopped
Salt to taste
Turmeric – ½ tsp.
Onion – 1, finely chopped
Cumin powder – 1 tsp.
Coriander powder – 2 tsp.
Oil – 1 tbsp.
Method
1. Boil and mash raw banana and potato and keep aside.
2. Take a kadai. Add oil to it and once hot, add oil, green chillies and saute for a minute.
3. Now add the chopped onion and a little salt and fry for a few more minutes till onions turn translucent.
4. Add in the cumin powder and coriander powder. Mix well.
5. Add in the chopped amaranth leaves, salt and cook well.
6. Switch off the stove and cool. Now add the mashed vegetable to it and mix well.
7. Make cutlets and shallow fry on a tawa and serve with pickle or sauce.
Check out my slightly different versions of the same recipe for cutlets here… Artikaya Methi Cutlet and Raw Banana Patties w Greens

Or you can try out my easy veg recipes using raw bananas that are a perfect accompaniment for white rice…
a. Artikaya Kura
b. Raw Banana Masala
c. Raw Banana Fry