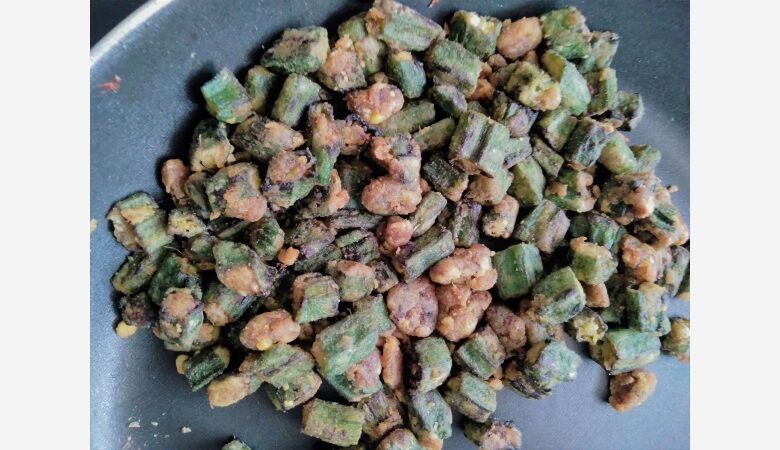 Ingredients
Bendakaya or ladyfinger – ¼ kg.
Onion – 1, chopped
Green chillies – 2 or 3
Ginger – 1 cm. piece
Oil – 3 tbsp.
Chana flour or sengapindi – 3 tbsp.
Method
Wash, clean, dry and cut the ladyfinger into bite size pieces.
In a mixie jar, grind together onion, ginger and green chillies.
In a pan, take 2 tbsp. oil and fry the ladyfinger till done. Add in the salt. Mix well and keep aside.
In the same pan, add oil and fry the ground paste on a low flame till well done.
Add in the ladyfinger pieces and mix. Now sprinkle the chana flour or senagapindi over the vegetable and stir till properly combined. Continue frying for a few more minutes till the flour gets fully cooked and incorporated.
Remove into a serving bowl and enjoy with hot rice.
You can also try out these simple ladyfinger/bendakaya recipes …