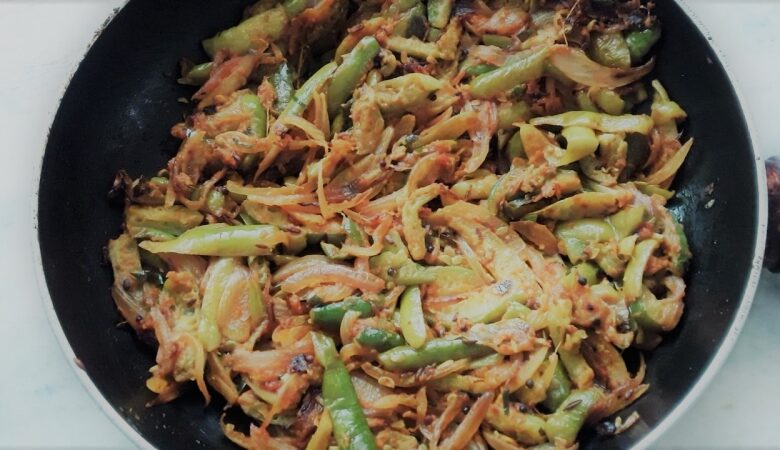 Ingredients
Dondakaya –  ¼ kg.
Onions –  3 chopped lengthwise
Idli karam powder –  3 tsp.
Oil –  2 tbsp.
Mustard seeds –  1 tsp.
Cumin –  1 tsp.
Curry leaves –  a few
Red chilli powder –  2 tsp.
Turmeric –  ½ tsp.
Salt to taste
Method
Chop each dondakaya into 4 pieces lengthwise. Boil and keep aside.
In a kadai, add oil and once hot, add the mustard seeds, cumin, curry leaves and sauté.
Now add the onions and fry well till they change colour and turn soft.
Add the dondakaya pieces into it and mix well. Fry for a few minutes.
Add the salt and chilli powder and sauté again.
Once done, lastly add the idli karam powder and fry for a minute.
Switch off the stove and serve hot.
You might also like my other dry veg recipes that are so simple to make and make a tasty combination with white rice for lunch ….
a. Parval Fry
b. Barbati Potato Kura
c. Dondakaya Dry Veg
d. Beetroot Fry
e. Bendakaya Fry
f. Cluster Beans w Chana Flour
g. Beans Potato Fry