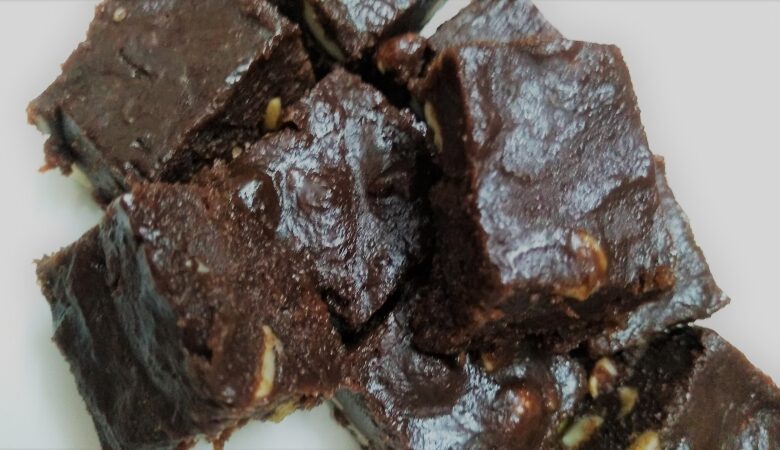 Ingredients
Condensed milk –  200 ml
Dark chocolate – 225 gms
Roasted nuts – 100 gms, chopped
Butter – 1 tbsp. room temperature
Vanilla essence – ½ tsp.
Roasted nuts – for garnish, chopped finely
Method
Take a rectangle aluminium tin and line it with parchment paper or butter paper till ½ inch height.
Chop the dark chocolate into pieces and place in a microwave safe bowl.
Add condensed milk and butter to it. Mix well and melt in the microwave to a smooth paste.
Now add the roasted nuts and mix well.
Pour into the prepared tin. Sprinkle the nuts on top and set for a while in the refrigerator.
Cut into squares and serve. If you wish, you can sprinkle some icing sugar on top.
For more super rich chocolate recipes, you could give these a try….
a. Chocolate Nutella Squares
b. Triple Chocolate Cookies
c. Choco Nut Fudge
d. Fudge Chocolate Brownie Cookies
e. Nutty Dark Chocolate Fudge
f. Flourless Chocolate Cookies
g. Quick Choco Balls