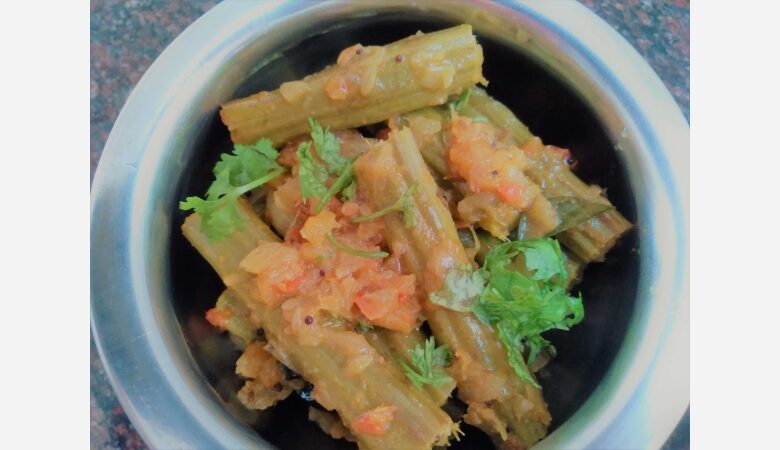 Ingredients
Drumsticks –  2
Onions – 3 finely chopped
Tomatoes – 2 finely chopped
Oil – 3 tbsp.
Green chillies – 2
Ginger garlic paste – 1 tsp.
Red chilli powder –  2 tsp.
Turmeric –  1 tsp.
Coriander powder –  1 tsp.
Cumin powder –  ½ tsp.
Garlic cumin powder –  1 tsp.
Coriander leaves – 3 tbsp.
Curry leaves – a few
Water – a small glass (can add more)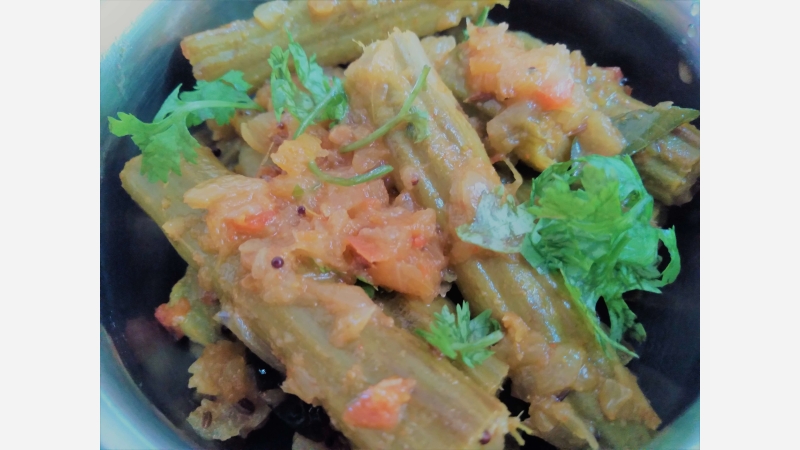 Method
Take a deep pan and add the oil. Once it is hot, put onion pieces and fry well. Add salt and chilli powder, turmeric, coriander powder and cumin powder. Mix well.
Add the drumstick pieces and fry well.
Once it is semi-cooked, add the tomato pieces. Cover and cook.
After few minutes, add the garlic cumin powder and mix well. Cover and cook.
Add 3 tbsp. coriander and curry leaves and stir once again.
Now add water and cook till soft and done.
Variation : To this you can add some cashews ( soaked in hot water ) at the end while adding water and give the curry a good stir. The bite of cashew in the drumstick gravy is just something else. It lends a whole new dimension to this dish. Mostly, you find this style in restaurants. Now you can easily make this recipe at home.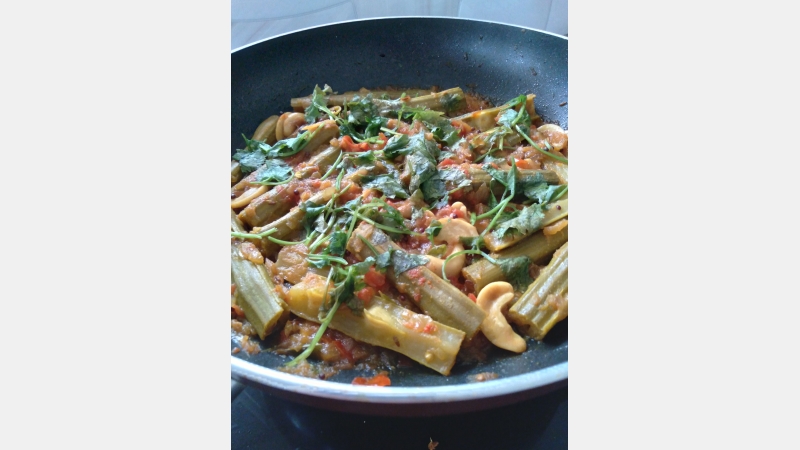 If Drumstick is one of your favourites, be sure to try out these recipes too…
a. Drumstick Tomato Coconut Masala
b. Drumsticks Curd Chutney
c. Moringa Dal
d. Drumstick Curd Curry