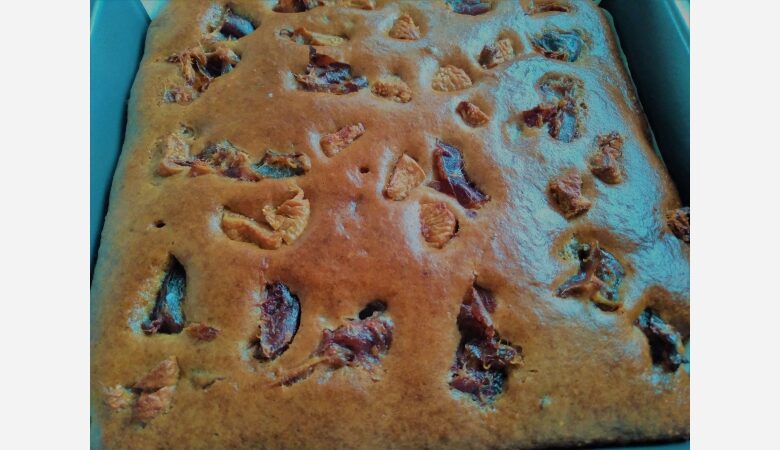 Ingredients
Dates – ½ cup, chopped ( I used Kimia dates )
Figs – ½ cup, chopped
Water – ½ cup
Condensed milk – 1 small tin 200gms.
Sunflower oil – ½ cup
Vanilla essence – 1 tsp.
Baking soda – ½ tsp.
Maida – 100 gms.
Baking powder – 1 tsp.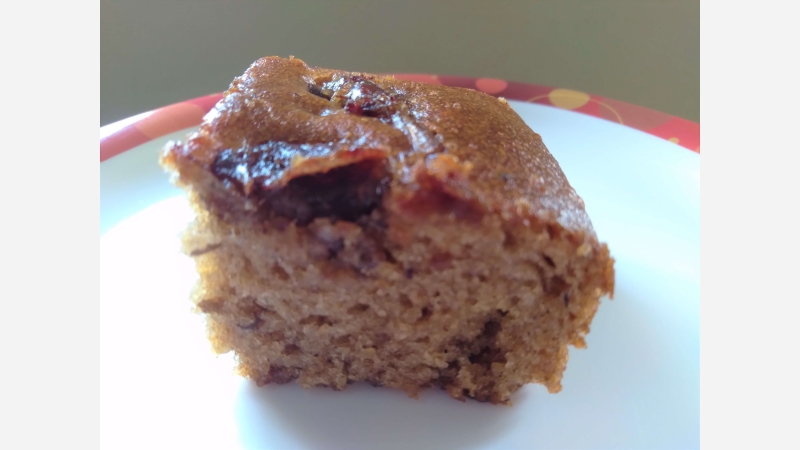 date and fig bite
Method
In a bowl, add water and to it add the chopped figs and dates. Microwave it for 30 secs.
Take another bowl. Into it add in condensed milk. Then add in oil and whisk well till combined.
Now add the date and fig mixture to it and mix well. Add the vanilla essence.
Next step is to sieve in the maida, baking powder and baking soda together into the bowl. Mix well.
You can put this batter in a loaf pan or a square mould lined with parchment paper.
Bake in a preheated oven at 180 deg.C. for about 25-30 mins. Check after 20 mins with a cake skewer to see if done. Let it cool in the pan and demould. Cut into slices and serve.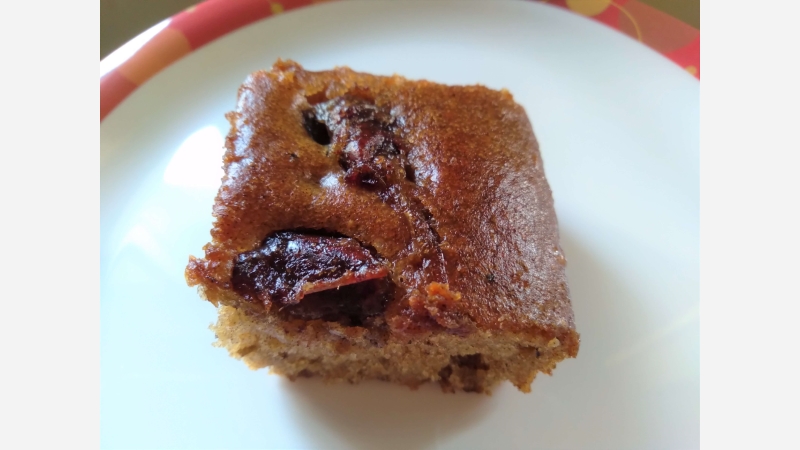 For more eggless cake recipes that you can enjoy with a cup of tea or coffee, click here….
For recipes with Dates, you can try my…